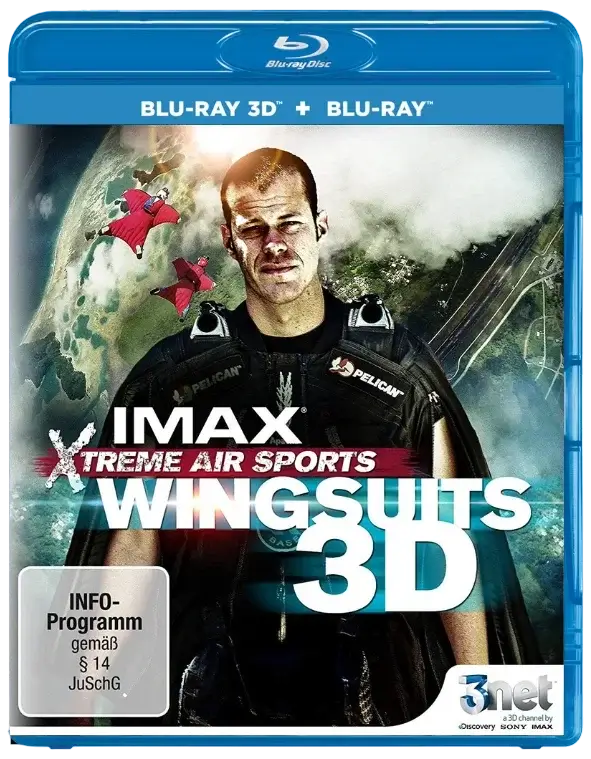 hit
upd
new
Wingsuit Warrior: Jeb Corliss vs. The World 3D SBS 2013
Year:

2013

File Size:

8.18 GB

Genre:

Documentary SBS

Duration:

0h 48 min

IMDB:

6,6

Producer:

John Murphy
Film 3D sbs description
Wingsuit Warrior: Jeb Corliss vs. The World 3D takes viewers on a breathtaking journey into the adrenaline-fueled world of wingsuit flying with the daring adventurer Jeb Corliss. Known for his fearless approach to extreme sports, Corliss faces the ultimate challenge as he takes on some of the most iconic and treacherous locations across the globe.
The film captures the heart-pounding moments as Jeb Corliss navigates the skies in his wingsuit, soaring over jaw-dropping landscapes and executing daring maneuvers that defy the boundaries of human capability. From towering cliffs to vast canyons, Corliss pushes the limits of wingsuit flying, racing against the world's most formidable natural obstacles.
As Wingsuit Warrior unfolds in immersive 3D, audiences witness the intensity and skill required for this extreme sport. The documentary showcases not only Corliss's remarkable aerial feats but also the challenges he faces both physically and mentally. Wingsuit Warrior: Jeb Corliss vs. The World 3D is an awe-inspiring cinematic experience that celebrates the indomitable spirit of a wingsuit pioneer and the extraordinary landscapes that serve as his daring playground.
Video:
x264 2pass @ 9091kb/s
Resolution:
1920*808px @ 2.40:1
Video Framerate:
23.976 fps
Audio:
English: DTS @ 1509kb/s
If you find a problem on the file, please let us know and we will fix it!
How to download 3d sbs movies?
Watch 3D sbs trailer Wingsuit Warrior: Jeb Corliss vs. The World 3D SBS 2013
Comments (0)
Leave a comment