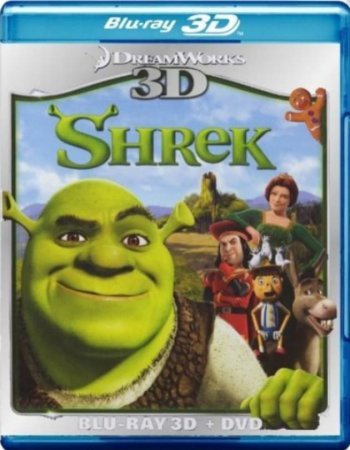 hit
upd
new
Shrek 3D Full HD 2001
Year:

2001

File Size:

15.09 GB

Genre:

Animation SBS

Duration:

1h 30 min

IMDB:

7.8

Producer:

Andrew Adamson, Vicky Jenson
Cast -
Mike Myers, Eddie Murphy, Cameron Diaz, John Lithgow, Vincent Cassel, Chris Miller, Cody Cameron, Christopher Knights, Jim Cummings, Kathleen Freeman, Conrad Vernon, Peter Dennis, Jacquie Barnbrook, Calvin Remsberg, Jean-Paul Vignon
Film 3d sbs description
The Ogre Shrek 3d sbs lived in a deep forest in a swamp near the fabulous city of Duloc. And although ogres are not unreasonably considered cannibals, our Shrek is a big and shy kind man. He doesn't like to talk to people, so it's fine with him that everyone runs away as soon as they see an ogre. Everything changes with the arrival of the evil and ambitious Lord Farquaad to power in Duloc. All the fairy-tale characters have been evicted from the city, and the swamps are getting crowded. Of course, you can't leave it like this. Shrek goes to clarify the situation and negotiate with Farquaad in a good way.
Info Blu Ray half sbs 1920*1080p
Video:
x264 abr @ 15.5 Mb/s
Resolution:
1920*1080px @ 16:9
Video Framerate:
23.976 fps
Audio:
English, French, Italian, Korean, Chinese, Dutch, Portuguese, Russian, Turkish: MLP FBA 16-ch @ 5128kb/s
How to download 3d sbs movies?
Watch 3d sbs trailer Shrek 3D Full HD 2001
Comments (0)
Leave a comment