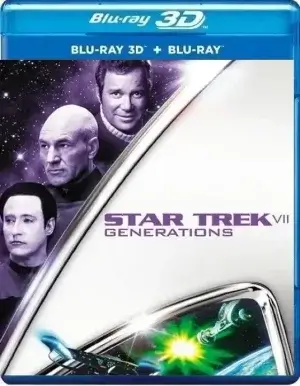 hit
upd
new
Star Trek Generations 3D SBS 1994
Year:

1994

File Size:

18.59 GB

Genre:

Action SBS

Duration:

1h 58 min

IMDB:

6.6

Producer:

David Carson
Film 3D sbs description
Captain Kirk falls into a space funnel. 75 years later, the descendants of the star travelers stumble upon the same funnel and encounter a mad destroyer rushing along the star paths in search of immortality. Captain Picard renounces his own immortality in the name of the life of future generations and enters into a deadly battle with a madman. See "Star Trek Generations" 3d sbs.
Info Blu Ray full sbs 3840*1080p
Video:
x264 abr @ 15.5 Mb/s
Resolution:
3840*1080px @ 32:9
Video Framerate:
23.976 fps
Audio:
English: MLP FBA 16-ch @ 5128kb/s
If you find a problem on the file, please let us know and we will fix it!
How to download 3d sbs movies?
Watch 3D sbs trailer Star Trek Generations 3D SBS 1994
Comments (0)
Leave a comment