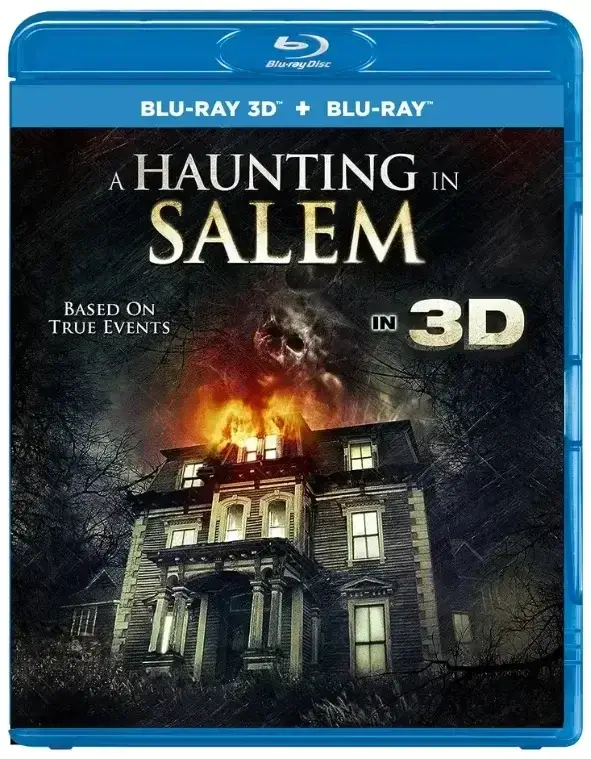 hit
upd
new
A Haunting in Salem 3D SBS 2011
Year:

2011

File Size:

4.48 GB

Genre:

Horror SBS

Duration:

1h 26 min

IMDB:

3,3

Producer:

Shane Van Dyke
Film 3D sbs description
A Haunting in Salem 3D beckons audiences into a world of spine-chilling suspense and paranormal mystery. Set in the historic town of Salem, this supernatural thriller unravels the disturbing events that haunt a modern-day family and their connection to a dark and ancient past.
As an unsuspecting family moves into a seemingly idyllic new home, they soon discover that the house holds secrets that refuse to remain buried. Strange occurrences escalate into terrifying encounters with malevolent forces, and it becomes clear that the town's history of witch trials holds a sinister influence over the present. As tensions rise and the line between reality and the supernatural blurs, the family is forced to confront their own fears and unravel the mysteries of Salem's haunting past.
A Haunting in Salem 3D weaves an atmosphere of unease and fear, drawing viewers into a world where the past and present collide in unsettling ways. With its eerie ambiance and suspenseful storytelling, the 3d sbs movie keeps audiences on the edge of their seats as it delves into the macabre and the unexplainable. Prepare to be captivated by a tale that explores the limits of belief and challenges the very notion of reality, all within the historic and haunting backdrop of Salem.
Info Blu Ray half sbs 1920*1080p
Video:
x264 abr @ 15.5 Mb/s
Resolution:
1920*1080px @ 16:9
Video Framerate:
23.976 fps
Audio:
English, German: MLP FBA 16-ch @ 5128kb/s
If you find a problem on the file, please let us know and we will fix it!
How to download 3d sbs movies?
Watch 3D sbs trailer A Haunting in Salem 3D SBS 2011
Comments (0)
Leave a comment