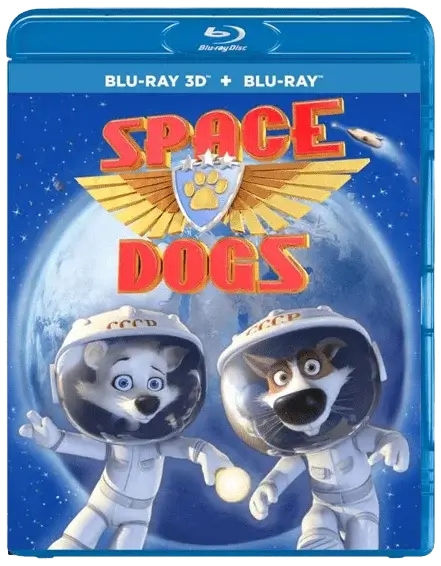 hit
upd
new
Space Dogs 3D SBS 2010
Year:

2010

File Size:

3.48 GB

Genre:

Animation SBS

Duration:

1h 28 min

IMDB:

5,0

Producer:

Inna Evlannikova, Svyatoslav Ushakov
Film 3D sbs description
Space Dogs 3D ventures into the thrilling unknown, blending heartwarming storytelling with out-of-this-world adventure. Set in the 1960s during the height of the space race, the film follows the incredible journey of Belka and Strelka, two courageous stray dogs who are sent into space aboard the Sputnik 5 spacecraft.
As the first living creatures to orbit the Earth and return safely, Belka and Strelka become heroes overnight. Their cosmic adventure captures the hearts of people around the world, symbolizing the triumph of determination and courage. Alongside their fellow space travelers, including a witty Moscow street dog named Kazbek and a charming lab mouse named Venya, they navigate the challenges of space travel, forging unbreakable bonds and demonstrating the extraordinary spirit of friendship.
Space Dogs 3D is a delightful blend of historical drama, heartwarming camaraderie, and captivating animation. It celebrates the bravery of these canine pioneers, showcasing their resilience and the power of teamwork. Through their cosmic odyssey, Belka and Strelka inspire generations with their courage, proving that even the smallest among us can achieve the greatest of feats. Get ready for an uplifting adventure that reaches for the stars and touches the soul.
Info Blu Ray half sbs 1920*1080p
Video:
x264 abr @ 15.5 Mb/s
Resolution:
1920*1080px @ 16:9
Video Framerate:
23.976 fps
Audio:
English, German: MLP FBA 16-ch @ 5128kb/s
If you find a problem on the file, please let us know and we will fix it!
How to download 3d sbs movies?
Watch 3D sbs trailer Space Dogs 3D SBS 2010
Comments (0)
Leave a comment