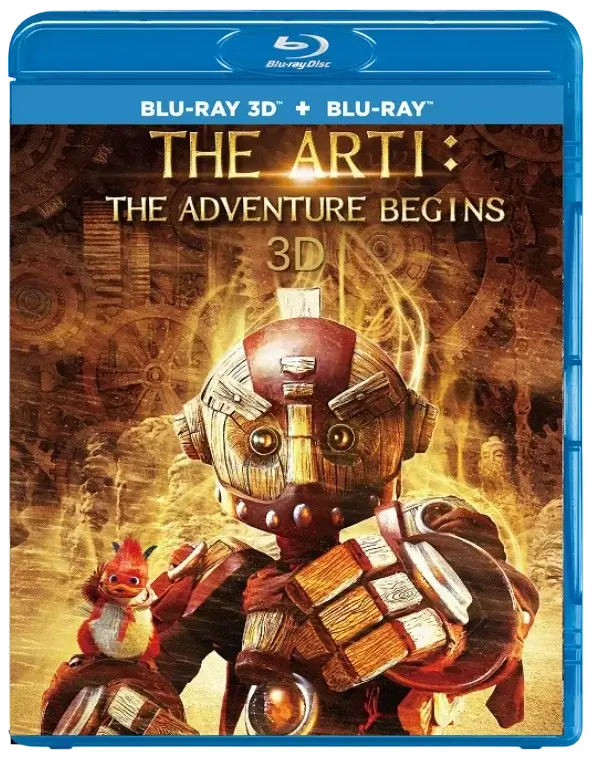 hit
upd
new
The Arti: The Adventure Begins 3D SBS 2015
Year:

2015

File Size:

10.52 GB

Genre:

Animation SBS

Duration:

1h 43 min

IMDB:

5,7

Producer:

Huang Wen Chang
Film 3D sbs description
The Arti: The Adventure Begins 3D is a visually stunning animated fantasy film that takes audiences on an extraordinary journey in a world where humans and machines coexist. In this enchanting tale, a young boy named Arti stumbles upon a remarkable mechanical hand imbued with magical powers. As he discovers the hand's secrets, Arti sets out on an epic adventure to uncover the truth about his past and to save his city from the clutches of an evil emperor and his army of robotic minions.
Joined by a group of endearing characters, including a wise inventor and a band of courageous rebels, Arti navigates a mesmerizing world filled with wonder and danger. Throughout his quest, Arti learns important life lessons about bravery, friendship, and self-discovery. With breathtaking animation, captivating storytelling, and a heartwarming message, "The Arti: The Adventure Begins" offers a captivating cinematic experience for audiences of all ages. Prepare to be transported into a magical realm where imagination knows no bounds and where the spirit of adventure reigns supreme.
Info Blu Ray half sbs 1920*1080p
Video:
x264 abr @ 15.5 Mb/s
Resolution:
1920*1080px @ 16:9
Video Framerate:
23.976 fps
Audio:
English, Russian: MLP FBA 16-ch @ 5128kb/s
If you find a problem on the file, please let us know and we will fix it!
How to download 3d sbs movies?
Watch 3D sbs trailer The Arti: The Adventure Begins 3D SBS 2015
Comments (0)
Leave a comment