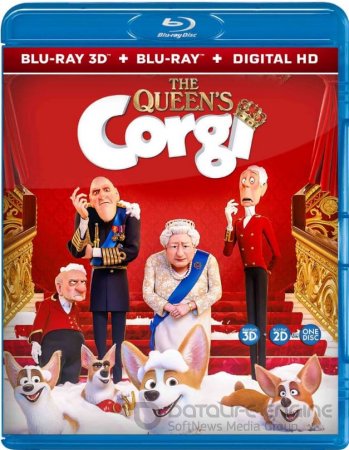 hit
upd
new
The Queens Corgi 3D SBS 2019
Year:

2019

File Size:

6.6 GB

Genre:

Animation SBS

Duration:

1h 25min

IMDB:

4,8

Producer:

Ben Stassen
Cast -
Jo Wyatt, Rusty Shackleford, Jane Alan, Dino Andrad, Joey Camen, Kirk Thornton, Nicole Sherman, Madison Brown, Camila Rhodes
Film 3d sbs description
The Queens Corgi 3D SBS is an adventure animated film, the brainchild of Belgian animators, the plot of which unfolds around the main favorite of the Queen of Great Britain. The funny and intelligent dog Rex, the beloved royal corgi, once, while walking along the London streets, fell behind his beloved mistress and got lost in the crowd. By pure chance, the corgi ended up in a dog fight club, where the canine community lives by strict laws, and dogs of different breeds prove their superiority with the help of force. Now, in order to return home, the main character will have to go through many dangerous trials, for which Rex was absolutely not ready. But this difficult journey will not only become an impetus to understand himself and the world around him, but will also help the hero find true love and new friends outside the royal castle.
Video:
x264 2pass @ 9091kb/s
Resolution:
1920*808px @ 2.40:1
Video Framerate:
23.976 fps
Audio:
English: DTS @ 1509kb/s
If you find a problem on the file, please let us know and we will fix it!
How to download 3d sbs movies?
Watch 3d sbs trailer The Queens Corgi 3D SBS 2019
Comments (0)
Leave a comment