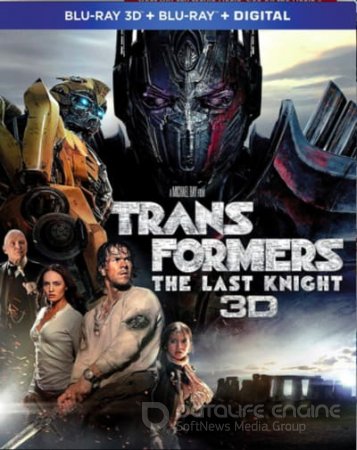 hit
upd
new
Transformers: The Last Knight 3D SBS 2017
Year:

2017

File Size:

13.1 GB

Genre:

Fantasy SBS

Duration:

2h 34 min

IMDB:

5.2

Producer:

Michael Bay
Cast -
Mark Wahlberg, Anthony Hopkins, Josh Duhamel, Laura Haddock, Santiago Cabrera, Isabela Merced, Jerrod Carmichael, Stanley Tucci, Liam Garrigan, Martin McCready
Film 3d sbs description
In the Transformers: The Last Knight 3D SBS movie, Transformers are now outlawed. The hunt goes for both Deceptacons and Autobots. The protagonist Cade Yeager helps the former Optimus Prime team hide in a car dump. The leader scours space in search of his creator. Yeager is also hiding from the authorities. He cannot even call his daughter for fear of being discovered. In Chicago, the hero and Bumblebee discover the dying 3D Transformer. The latter tries to give Cade a strange talisman, but the hero refuses. However, the thing finds Yeager's car on its own and later clings to Cade with a stranglehold. It turned out that the main character has all the qualities of a true knight.

Wandering through the universe, Prime discovers his home planet Cybertron. The Sorceress Quintersa claims to be the creator of the 3D Transformers. Optimus realizes that he is at the mercy of her spell.
Video:
x264 2pass @ 9091kb/s
Resolution:
1920*808px @ 2.40:1
Video Framerate:
23.976 fps
Audio:
English: DTS @ 1509kb/s
Info Blu Ray half sbs 1920*1080p
Video:
x264 abr @ 15.5 Mb/s
Resolution:
1920*1080px @ 16:9
Video Framerate:
23.976 fps
Audio:
: MLP FBA 16-ch @ 5128kb/s
How to download 3d sbs movies?
Watch 3d sbs trailer Transformers: The Last Knight 3D SBS 2017
Comments (0)
Leave a comment