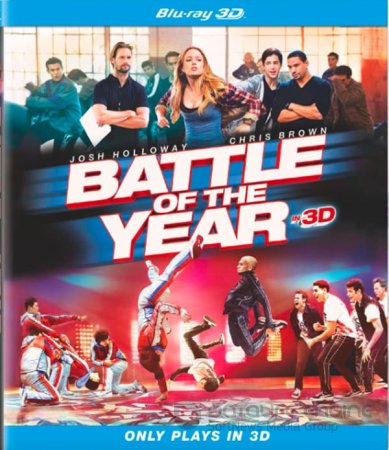 hit
upd
new
Battle of the Year 3D SBS 2013
Year:

2013

File Size:

8. 7 GB GB

Genre:

Drama SBS

Duration:

1h 49min min

IMDB:

5

Producer:

Benson Lee
Film 3D sbs description
In Battle of the Year 3D SBS, Jason Blake was quite a successful man. Professional dancer of great renown, former coach of the basketball team. He had everything a man could dream of. But at one point, tragedy took his family from him and the meaning of a man's life was lost. He began to drink a lot, completely abandoned everything. It seemed that nothing could return his interest and desire to live.

Jason's best friend once approached him with a request to become a dance group coach. Although it is said very loudly. A group of young people from different parts of the country came together to become a break dance team. They are going to participate in the largest dance competition. The guys plan to take away the winners' cup from the Koreans, who have been taking first place for 10 years. But each member of the team has its own ego, which interferes with normal teamwork. And without a leader, they are unlikely to achieve at least some results. Will Blake take on a job that so reminds him of his carefree past?
Video:
x264 2pass @ 9091kb/s
Resolution:
1920*808px @ 2.40:1
Video Framerate:
23.976 fps
Audio:
English: DTS @ 1509kb/s
If you find a problem on the file, please let us know and we will fix it!
How to download 3d sbs movies?
Watch 3D sbs trailer Battle of the Year 3D SBS 2013
Comments (0)
Leave a comment