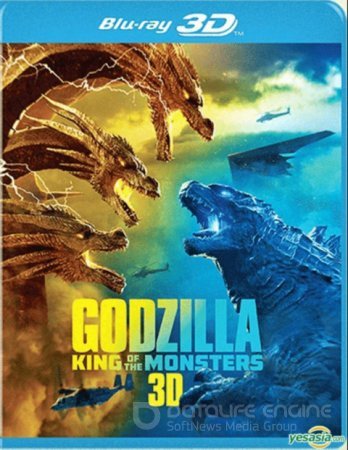 hit
upd
new
Godzilla King of the Monstears 3D SBS 2019
Year:

2019

File Size:

9.8 GB

Genre:

Adventure SBS

Duration:

2h 12 min

IMDB:

6.3

Producer:

Michael Dougherty
Film 3D sbs description
Sbs 3d movie Godzilla King of the Monstears spectacular fantasy blockbuster, the sequel to the 2014 film about the legendary lizard.The plot is based on the continuation of the last film, when in 2014 people learned about the existence of ancient monsters. The Monarch research organization has been continuing its investigation into the life of the Godzilla lizard for five years. In parallel, the new movement ecoterrorists believe that it is not monsters that threaten people, but people themselves are destructive weapons for themselves. So they decide to Wake up the Monster zero, who would bring order to the earth. How the Godzilla lizard will be rehabilitated you can watch on our online sbs 3d movie theater in high quality. Enjoyyourviewing.
Video:
x264 2pass @ 9091kb/s
Resolution:
1920*808px @ 2.40:1
Video Framerate:
23.976 fps
Audio:
English: DTS @ 1509kb/s
Info Blu Ray half sbs 1920*1080p
Video:
x264 abr @ 15.5 Mb/s
Resolution:
1920*1080px @ 16:9
Video Framerate:
23.976 fps
Audio:
English, French, German, Spanish, Thai: MLP FBA 16-ch @ 5128kb/s
If you find a problem on the file, please let us know and we will fix it!
How to download 3d sbs movies?
Watch 3D sbs trailer Godzilla King of the Monstears 3D SBS 2019
Comments (0)
Leave a comment