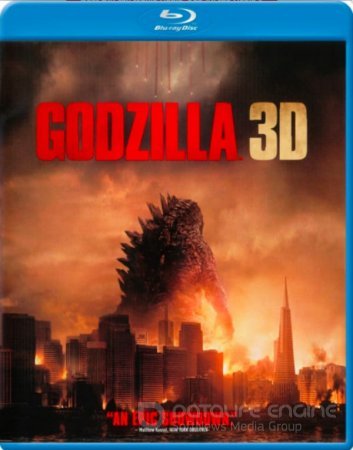 hit
upd
new
Godzilla 3D SBS 2014
Year:

2014

File Size:

13.6 GB

Genre:

Fantasy SBS

Duration:

2h 03min

IMDB:

6.4

Producer:

Gareth Edwards
Cast -
Aaron Taylor-Johnson, Elizabeth Olsen, Ken Watanabe, Sally Hawkins, David Strathairn, Brian Cranston, Carson Bold, Richard T. Jones, Juliette Binoche, Victor Rasuk
Film 3d sbs description
The Godzilla 3D SBS movie begins with a backstory that tells how Dr. Isiro Serizawa and his team of scientists accidentally discovered something special in 1999. This is a huge skeleton of some creature that was supposed to have died several million years ago. Conjectures began to change quickly after a tunnel was found in the same cave, going into the sea. And, it seems, until recently, someone used it.
At the same time, near Tokyo, a team of engineers is working at the plant, including Joe and Sandra Brody. They were sent to the station to determine the cause of the seismic shocks approaching the city. An earthquake occurs during the research. The nuclear power plant collapses, claiming the lives of Joe Brody's team and wife. Further actions unfold 15 years later, when the matured son of scientists, Ford Brody, a military sapper, is in a hurry to return home from service. A young man learns that his father was caught trying to cross the quarantine zone of an abandoned station. But what did he want there?
Video:
x264 2pass @ 9091kb/s
Resolution:
1920*808px @ 2.40:1
Video Framerate:
23.976 fps
Audio:
English: DTS @ 1509kb/s
Info Blu Ray half sbs 1920*1080p
Video:
x264 abr @ 15.5 Mb/s
Resolution:
1920*1080px @ 16:9
Video Framerate:
23.976 fps
Audio:
: MLP FBA 16-ch @ 5128kb/s
If you find a problem on the file, please let us know and we will fix it!
How to download 3d sbs movies?
Watch 3d sbs trailer Godzilla 3D SBS 2014
Comments (0)
Leave a comment