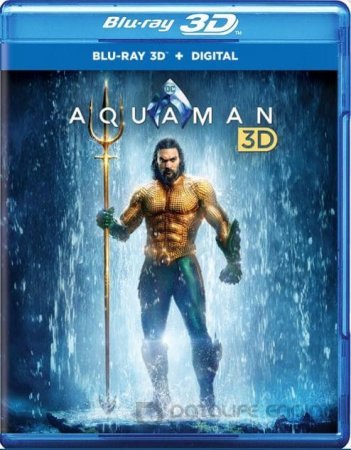 hit
upd
new
Aquaman 3D SBS 2019
Year:

2018

File Size:

10.9 GB

Genre:

Fantasy SBS

Duration:

2h 23 min

IMDB:

7.3

Producer:

James Wan
Film 3D sbs description
One of the most anticipated and spectacular superhero films of recent years, Aquaman was directed by director James Van (Saw: A Game for Survival, Astral, Fast and Furious 7). Jason Momoa (Game of Thrones) played the Lord of the Seas from DC comics. Aquaman is the pseudonym of a young man named Arthur, whose father is a common man and his mother is a resident of the underwater world.
A very long time ago, the lighthouse keeper Thomas saved the Atlanta girl who was ashore. The beautiful novel of a young man and daughter of an underwater king was enshrined in the birth of his son Arthur. Arthur grew up and realized that he was special, and his mission, as he believed, was connected with the help of people, he called himself Aquaman, but his main task will be to save the world. The younger brother and king of Atlantis Ormdecides to conquer the world of people. Only a half-breed, which Arthur was, could save the world. How will the struggle of the two brothers end and whether Aquaman will be able to fulfill his mission, you will learn by watching the 3d sbs movie Aquaman to the end. We invite you to watch the movie Aquaman in 3d format. A bright and colorful film will brighten up your evening!
Video:
x264 2pass @ 9091kb/s
Resolution:
1920*808px @ 2.40:1
Video Framerate:
23.976 fps
Audio:
English: DTS @ 1509kb/s
Info Blu Ray half sbs 1920*1080p
Video:
x264 abr @ 15.5 Mb/s
Resolution:
1920*1080px @ 16:9
Video Framerate:
23.976 fps
Audio:
English: DTS @ 1509kb/s: MLP FBA 16-ch @ 5128kb/s
If you find a problem on the file, please let us know and we will fix it!
How to download 3d sbs movies?
Watch 3D sbs trailer Aquaman 3D SBS 2019
Comments (0)
Leave a comment