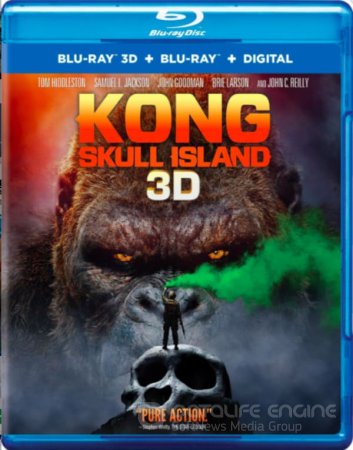 hit
upd
new
Kong: Skull Island 3D SBS 2017
Year:

2017

File Size:

8. 7 GB

Genre:

Fantasy SBS

Duration:

1h 58 min

IMDB:

6.6

Producer:

Jordan Vot-Roberts
Film 3D sbs description
Kong: Skull Island 3D SBS is set in the 1970s. Captain James Konrad, the main character of the tape, enlisting the support of a group of researchers, goes to the so-called Skull Island to find his brother there. The island has long been notorious: it is constantly surrounded by fog, and, in addition, it was in this area that King Kong was found many years ago. Having landed on an island that has practically not been previously explored by people, Konrad and his squad will have to face serious difficulties, but most importantly, they will learn a terrible secret, and will also be convinced from their own experience that the legend of King Kong 3D is not a legend at all, but frightening true.
The filg site was built in Hawaii, next to the location where Jurassic World was filmed several years earlier. Initially, J.K.Simmons and Michael Keaton were invited to the picture, but both refused to participate in the film due to schedule discrepancies. As a result, their roles were given to Samuel L. Jackson and John C. Riley. Of all the films about King Kong that exist in the cinema, in the film Kong: Skull Island King Kong came out the largest - the growth of a giant monkey was 30 meters.
Video:
x264 2pass @ 9091kb/s
Resolution:
1920*808px @ 2.40:1
Video Framerate:
23.976 fps
Audio:
English: DTS @ 1509kb/s
Info Blu Ray half sbs 1920*1080p
Video:
x264 abr @ 15.5 Mb/s
Resolution:
1920*1080px @ 16:9
Video Framerate:
23.976 fps
Audio:
: MLP FBA 16-ch @ 5128kb/s
If you find a problem on the file, please let us know and we will fix it!
How to download 3d sbs movies?
Watch 3D sbs trailer Kong: Skull Island 3D SBS 2017
Comments (0)
Leave a comment