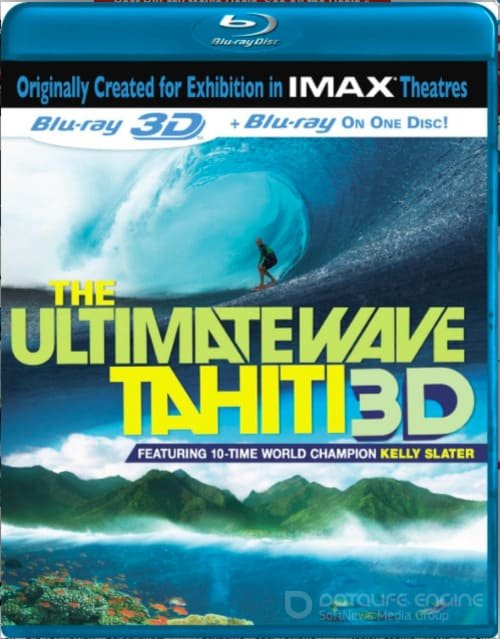 hit
upd
new
The Ultimate Wave Tahiti 3D SBS 2010
Year:

2010

File Size:

4.2 GB

Genre:

Documentary SBS

Duration:

45min

IMDB:

6.7

Producer:

Stephen Lowe
Cast -
Michael Hanrahan, Kalani Miller, Kelly Slater, Ryman Van Bastolier
Film 3d sbs description
The Ultimate Wave Tahiti 3D SBS is set on the island of Tahiti, Teahupoo, famous for its killerly fast and heavy waves. The 9-time World Champion and the best surfer of all time, Kelly Slater, is coming there.
In anticipation of ideal weather conditions, Kelly does not waste time and under the guidance of Tahitian surf guru Ryman Van Bastaleira explores the island in all its forms. Kelly and Ryman's interaction shows how a passion for the ocean connects people from different worlds, what drives them to surf and makes them take risks for the best waves. The filmmakers not only reveal the secrets of surfing philosophy, but also reveal its nature, such as how waves form and islands form.
Video:
x264 2pass @ 9091kb/s
Resolution:
1920*808px @ 2.40:1
Video Framerate:
23.976 fps
Audio:
English: DTS @ 1509kb/s
How to download 3d sbs movies?
Watch 3d sbs trailer The Ultimate Wave Tahiti 3D SBS 2010
Comments (0)
Leave a comment