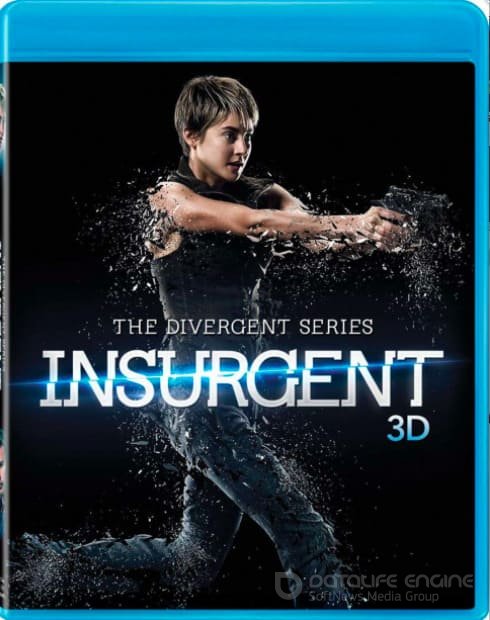 hit
upd
new
Insurgent 3D SBS 2015
Year:

2015

File Size:

11 GB

Genre:

Fantasy SBS

Duration:

1h 59min

IMDB:

6.2

Producer:

Robert Schwentke
Cast -
Shailene Woodley Theo James, Kate Winslet, Jai Courtney, Ansel Elgort, Miles Teller, Zoe Kravitz, Mekhi Phifer, Naomi Watts, Octavia Spencer
Film 3d sbs description
Insurgent 3D SBS is a continuation of the second part of the trilogy, which follows the first chapter of the Insurgent film. The main roles, as before, were played by Shailene Woodley and Theo James. Some new actors appeared on the set, but their characters in the film are insignificant. The main villain will again be played by Kate Winslet, who played Janine Matthews perfectly. As for the directorial staff, it has changed somewhat, along with the images of the key characters.
The familiar world of sixteen-year-old Tris Pryor was not at all what she had imagined. The dystopian city-state is on the brink of a civil war, and a system that once seemed wise and just has transformed into a ruthless dictatorship. Tris can't put up with it. She opposes, and the authorities open a real hunt for her. The heroine needs to do everything to stay alive and protect her loved ones. She will face more than one betrayal and more than one battle with the enemy. Only in order to emerge victorious in this war, she must first overcome itself.
Video:
x264 2pass @ 9091kb/s
Resolution:
1920*808px @ 2.40:1
Video Framerate:
23.976 fps
Audio:
English: DTS @ 1509kb/s
If you find a problem on the file, please let us know and we will fix it!
How to download 3d sbs movies?
Watch 3d sbs trailer Insurgent 3D SBS 2015
Comments (0)
Leave a comment