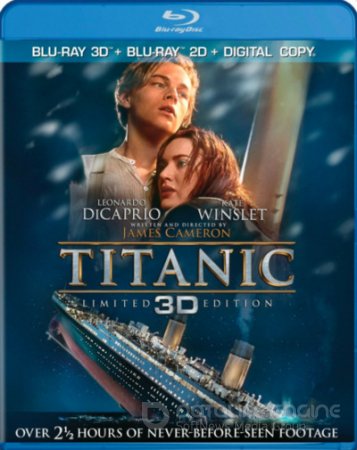 hit
upd
new
Titanic 3D SBS 1997
Year:

1997

File Size:

4.6 GB

Genre:

Drama SBS

Duration:

3h 14min

IMDB:

7.8

Producer:

James Cameron
Cast -
Leonardo DiCaprio, Kate Winslet, Billy Zane, Katie Bates, Frances Fisher, Gloria Stewart, Bill Paxton, Bernard Hill, David Warner, Victor Garber
Film 3d sbs description
In Titanic 3D SBS, the story takes place on the deck of a huge liner, where two young men meet, a girl from high society and a poor boy who won a card ticket. But fate has prepared difficult trials for the lovers, and the point is not at all that they belong to different worlds, because the Titanic 3D ship sails towards its inevitable fate, in the face of which all differences are erased. There are interesting stories behind several memorable scenes in the film. So, the moment when Jack and Rose compete in the length of the spit is entirely an improvisation of the actors. But in the episode in which the main character draws his beloved, the hands of director James Cameron are in the frame, he also owns all the drawings from the album.
Video:
x264 2pass @ 9091kb/s
Resolution:
1920*808px @ 2.40:1
Video Framerate:
23.976 fps
Audio:
English: DTS @ 1509kb/s
Info Blu Ray half sbs 1920*1080p
Video:
x264 abr @ 15.5 Mb/s
Resolution:
1920*1080px @ 16:9
Video Framerate:
23.976 fps
Audio:
English, Russian, Czech, Ukrainian: MLP FBA 16-ch @ 5128kb/s
How to download 3d sbs movies?
Watch 3d sbs trailer Titanic 3D SBS 1997
Comments (0)
Leave a comment