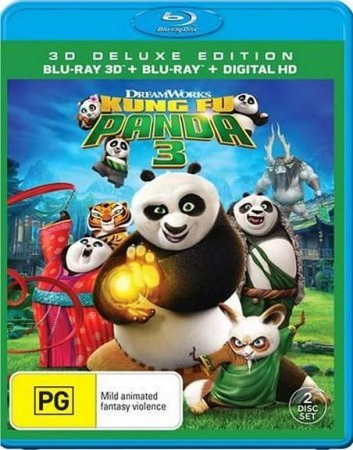 hit
upd
new
Kung Fu Panda 3 3D SBS 2016
Year:

2016

File Size:

16.86 GB

Genre:

Animation SBS

Duration:

1h 35 min

IMDB:

7.1

Producer:

Alessandro Carloni, Jennifer Yuh Nelson
Cast -
Jack Black, Bryan Cranston, Dustin Hoffman, Angelina Jolie, J.K. Simmons, Jackie Chan, Seth Rogen, Lucy Liu, David Cross, Kate Hudson, James Hong, Randall Duk Kim, Steele Gagnon, Liam Knight, Wayne Knight
Film 3d sbs description
In the cartoon Kung Fu Panda 3 3d sbs, after heroic feats, a panda named Po becomes insanely famous – he bathes in the rays of glory, and everyone around him imitates him. But Po is consumed by constant thoughts, he never found out who he is and where he came from. Why did his parents leave him? Is he something different, or is the mystery not in him at all?

Driven by these questions, the hero goes in search of his real parents. Fate favours Po, and he finds the wonder valley. It turns out to be a real paradise for pandas, in which he finds his many relatives and the parents themselves.
Info Blu Ray half sbs 1920*1080p
Video:
x264 abr @ 15.5 Mb/s
Resolution:
1920*1080px @ 16:9
Video Framerate:
23.976 fps
Audio:
English, French, Dutch, Hindi, Tamil, Telugu: MLP FBA 16-ch @ 5128kb/s
How to download 3d sbs movies?
Watch 3d sbs trailer Kung Fu Panda 3 3D SBS 2016
Comments (0)
Leave a comment