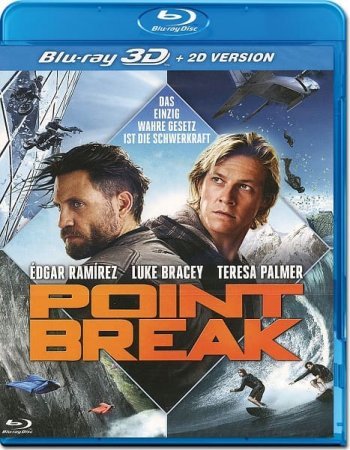 hit
upd
new
Point Break 3D SBS 2015
Year:

2015

File Size:

18.90 GB

Genre:

Adventure SBS

Duration:

1h 53 min

IMDB:

5.3

Producer:

Ericson Core
Film 3D sbs description
In the movie Point Break 3d sbs, the elusive gang commits audacious incredible crimes, and it's not easy to link them together. The only thing that unites such robberies is a well-thought-out organization and extremely extreme methods of execution. Johnny Yuta, an FBI agent who has recently been in this job, is inclined to believe that a series of incredibly dangerous robberies are committed by the same group, whose members have unusual skills.
To prove the truth of his theory and catch the crials on the hot, Johnny Utah will go undercover to infiltrate a gang of extreme athletes. The planned implementation is not so easy, because these people are real adrenaline maniacs. They are not afraid of death, they are afraid that they will not feel life truly, to the full. But the catch is that Johnny Utah is just like them, and this operation is his new challenge and new doses of adrenaline.
Video:
x264 2pass @ 9091kb/s
Resolution:
1920*808px @ 2.40:1
Video Framerate:
23.976 fps
Audio:
English: DTS @ 1509kb/s
Info Blu Ray half sbs 1920*1080p
Video:
x264 abr @ 15.5 Mb/s
Resolution:
1920*1080px @ 16:9
Video Framerate:
23.976 fps
Audio:
English, French, Spanish, Portuguese, Russian: MLP FBA 16-ch @ 5128kb/s
If you find a problem on the file, please let us know and we will fix it!
How to download 3d sbs movies?
Watch 3D sbs trailer Point Break 3D SBS 2015
Comments (0)
Leave a comment