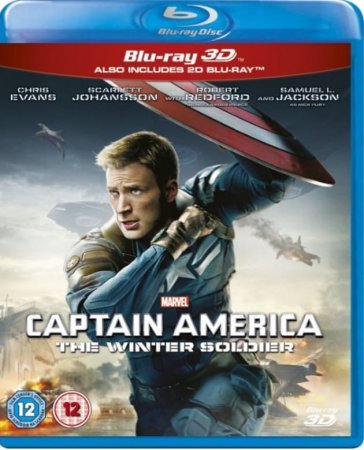 hit
upd
new
Captain America The Winter Soldier 3D SBS 2014
Year:

2014

File Size:

16.45 GB

Genre:

Fantasy SBS

Duration:

2h 16 min

IMDB:

7.7

Producer:

Anthony Russo, Joe Russo
Cast -
Chris Evans, Samuel L. Jackson, Scarlett Johansson, Robert Redford, Sebastian Stan, Anthony Mackie, Cobie Smulders, Frank Grillo, Maximiliano Hern?ndez, Emily VanCamp, Hayley Atwell, Toby Jones, Stan Lee, Callan Mulvey, Jenny Agutter
Film 3d sbs description
The story of the film Captain America The Winter Soldier 3d sbs, will tell about the life of one of the leaders of the superhero squad "The Avengers" - Steve Rogers. It is difficult for him to find a place in a new world for himself, because awakened from cryosleep after 50 years, he can not deal with the new orders of a strange place for himself. It's one thing to fight the Nazis during World War II, and another to protect the planet Earth from the threat of alien invasion. But peace in the modern dark world is not so easy to find. Steve becomes the central figure in a very complicated investigation. Secret figures like puppets twist the environment of Rogers, and he will have to make an important bet on those who can be trusted.
Info Blu Ray half sbs 1920*1080p
Video:
x264 abr @ 15.5 Mb/s
Resolution:
1920*1080px @ 16:9
Video Framerate:
23.976 fps
Audio:
English: MLP FBA 16-ch @ 5128kb/s
How to download 3d sbs movies?
Watch 3d sbs trailer Captain America The Winter Soldier 3D SBS 2014
Comments (0)
Leave a comment