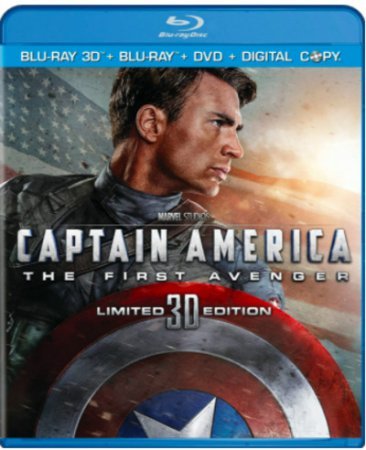 hit
upd
new
Captain America: The First Avenger 3D SBS 2011
Year:

2011

File Size:

21.25 GB

Genre:

Fantasy SBS

Duration:

1h 59 min

IMDB:

6.9

Producer:

Joe Johnston
Cast -
Chris Evans, Hayley Atwell, Tommy Lee Jones, Hugo Weaving, Sebastian Stan, Dominic Cooper, Toby Jones, Stanley Tucci, Neil McDonough, Derek Luke
Film 3d sbs description
Young man Steve Rogers agrees to participate in one project-an experiment, after which he will become a super soldier. He gets the nickname The First Avenger, which is great for the image of a fighter for justice. He will be joined on the team by Bucky Barnes and Peggy Carter. Together, they join the American armed forces to fight back against the Hydra organization. At the head of the enemy Hydra is the Red Skull, and he is fully ready to take the blow and test the power of the Captain America First Avenger 3d sbs.
Info Blu Ray half sbs 1920*1080p
Video:
x264 abr @ 15.5 Mb/s
Resolution:
1920*1080px @ 16:9
Video Framerate:
23.976 fps
Audio:
English, Czech, Polish, Russian, Thai: MLP FBA 16-ch @ 5128kb/s
How to download 3d sbs movies?
Watch 3d sbs trailer Captain America: The First Avenger 3D SBS 2011
Comments (0)
Leave a comment