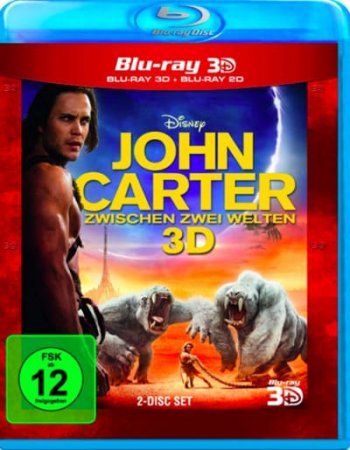 hit
upd
new
John Carter 3D SBS 2012
Year:

2012

File Size:

20.02 GB

Genre:

Fantasy SBS

Duration:

2h 12 min

IMDB:

6.6

Producer:

Andrew Stanton
Cast -
Taylor Kitsch, Lynn Collins, Mark Strong, Dominic West, James Purefoy, Brian Cranston, Daryl Sabara, Amanda Clayton, Kieran Hinds, Nicholas Woodson
Film 3d sbs description
Civil War veteran John Carter 3d sbs lost all his family and friends. Gold mining is the only activity that helps him cope with his heartache. In one of the caves, where he arrived in search of precious metals, John Carter meets a strange man. And after a few seconds, the hero is in a completely different place.

Soon John Carter finds out that he got to Mars. He also notices that his strength, speed, and stamina have increased significantly. And the reason for this is the low gravity of the red planet.

John is trying to figure out how to get home. There is no need to count on the help of the Martians, the planet is inhabited by huge natives who are at war with each other. The main character will have to choose which side to fight on: Helium or Zodang. He also has to save the Princess Dejah Thoris, whose image makes his heart beat faster.
Info Blu Ray half sbs 1920*1080p
Video:
x264 abr @ 15.5 Mb/s
Resolution:
1920*1080px @ 16:9
Video Framerate:
23.976 fps
Audio:
English, Chinese, Spanish, Portuguese, Thai: MLP FBA 16-ch @ 5128kb/s
How to download 3d sbs movies?
Watch 3d sbs trailer John Carter 3D SBS 2012
Comments (0)
Leave a comment