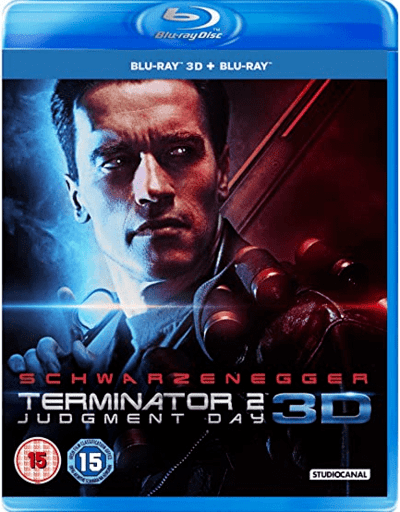 hit
upd
new
Terminator 2 Judgment Day 3D SBS 1991
Year:

1991

File Size:

28.06 GB

Genre:

Action SBS

Duration:

2h 17 min.

IMDB:

8.5

Producer:

James Cameron
Cast -
Arnold Schwarzenegger, Linda Hamilton, Edward Furlong, Robert Patrick, Earl Boen, Joe Morton, S. Epatha Merkerson, Castulo Guerra, Danny Cooksey, Jenette Goldstein, Xander Berkeley, Leslie Hamilton Gearren, Ken Gibbel, Robert Winley, Peter Schrum
Film 3d sbs description
It's been more than a decade since a cyborg from 2029 tried to destroy Sarah Connor — a woman whose future son will win the war of humanity against the machines.

Now Sarah has a son, John, and the time when he will lead the survivors to fight the machines is inexorably approaching. It is at this moment that a new terminator arrives from the post-apocalyptic future — an almost invulnerable model of the T-1000, capable of taking on any guise. The goal of the new terminator is no longer Sarah, but the destruction of the young John Connor.

However, John's chances of escape are significantly increased when a previous-generation Terminator 2 Judgment Day 3d sbs reprogrammed by the resistance comes to the rescue. Both cyborgs enter into a deadly battle, the outcome of which depends on the fate of humanity.
Info Blu Ray half sbs 1920*1080p
Video:
x264 abr @ 15.5 Mb/s
Resolution:
1920*1080px @ 16:9
Video Framerate:
23.976 fps
Audio:
English, French, German: MLP FBA 16-ch @ 5128kb/s
How to download 3d sbs movies?
Watch 3d sbs trailer Terminator 2 Judgment Day 3D SBS 1991
Comments (0)
Leave a comment