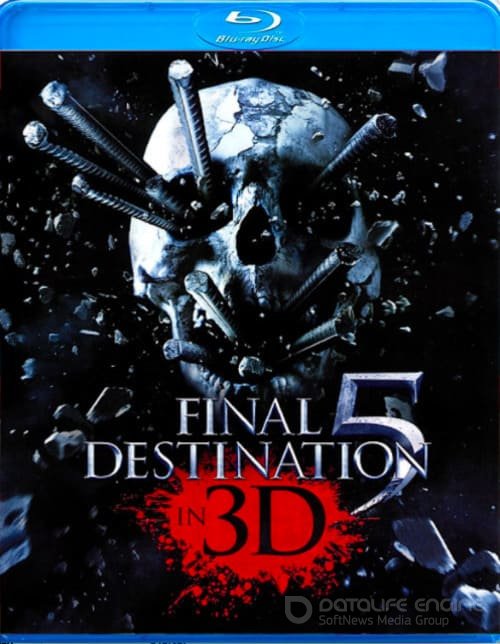 hit
upd
new
Final Destination 5 3D SBS 2011
Year:

2011

File Size:

9. GB

Genre:

Horror SBS

Duration:

1h 32min

IMDB:

5.8

Producer:

Stephen Quayle
Cast -
Nicholas D'Agosto, Emma Bell, Miles Fisher, Ellen Roe, Jacqueline McInnes Wood, P.J. Byrne, Arlene Escarpeta, David Cockner, Courtney B. Vance, Tony Todd
Film 3d sbs description
The final film in the 3D SBS Destination movie series, which is also a prequel to the first part. The events in the fifth film take place shortly before the explosion of Flight 180, intersecting with the beginning of the terrible events.

This time, the story is centered on work colleagues who travel to training in the same bus. According to the tradition of the plot of such stories, the protagonist is covered with a vision of the future: like a bridge, on which they are about to enter, will collapse. This guy, whose name is Sam Lawton, goes into a panic, which causes confusion, and as a result, eight colleagues are saved. Who are they? Lucky ones or future victims? During the funeral of his colleagues, Sam encounters a strange person, the pathologist William Bloodvert. Later, it was he who would explain that Death itself was chasing them all on their heels. Also, from William, friends learn about a method that will help to avoid a terrible fate. But which of the guys will dare to make a deal with their conscience? And will an irreversible act really make them invulnerable for a while? How long is it realistic to deceive the old woman herself with a scythe?
Video:
x264 2pass @ 9091kb/s
Resolution:
1920*808px @ 2.40:1
Video Framerate:
23.976 fps
Audio:
English: DTS @ 1509kb/s
How to download 3d sbs movies?
Watch 3d sbs trailer Final Destination 5 3D SBS 2011
Comments (0)
Leave a comment