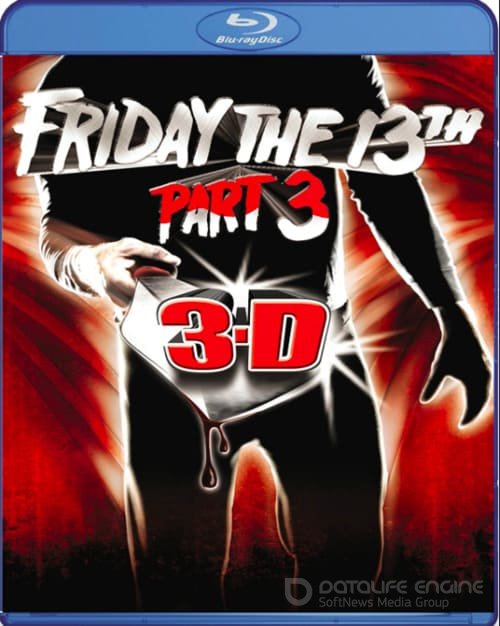 hit
upd
new
Friday the 13th: Part III 3D SBS 1982
Year:

1982

File Size:

11.6 GB

Genre:

Horror SBS

Duration:

1h 35min

IMDB:

6

Producer:

Steve Miner
Cast -
Richard Brooker, Dana Kimmell, Paul Brief, Tracy Savage, Jeffrey Rogers, Katharine Parks, Larry Zerner, David Katims, Rachel Howard, Terry Ballard
Film 3d sbs description
Now the movie Friday the 13th: Part III 3D SBS can be downloaded from us and enjoy watching.
 After the recent events, the maniac Jason survives and finds refuge in an abandoned house outside the city, not far from the ill-fated Crystal Lake. The girl Chris decides to move on and tries not to remember the past when she was brutally attacked. Together with her friends, the heroine goes to a country house, intending to have fun in the company of the guys and her lover. Young people do not even suspect that an insane killer in a hockey mask is hiding in a nearby barn and has already spotted the first victim. Using any means at hand, such as an ax, pitchfork and knives, the madman begins to hack off the amusing friends, killing them one by one. Jason's fantasies are terrifying, but he likes to hurt and he is ready to destroy every person, considering all people to be the culprits of his humiliation in childhood. In turn, all the girlfriends and pals of the heroine die a terrible death, and Chris herself tries to escape from the bloodthirsty maniac. After himself, the monster leaves only mutilated corpses, but the young lady is not going to replenish the assassin's collection and tries to contrive and escape. Does a fragile girl have a chance to defeat a terrible murderer and forget the nightmare she experienced, or will she share the fate of her comrades?
Video:
x264 2pass @ 9091kb/s
Resolution:
1920*808px @ 2.40:1
Video Framerate:
23.976 fps
Audio:
English: DTS @ 1509kb/s
How to download 3d sbs movies?
Watch 3d sbs trailer Friday the 13th: Part III 3D SBS 1982
Comments (0)
Leave a comment