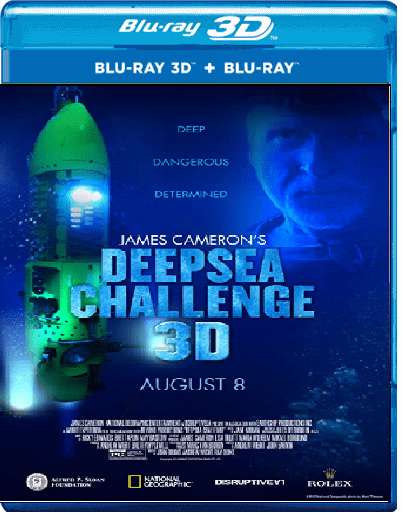 hit
upd
new
Deepsea Challenge 3D SBS 2014
Year:

2014

File Size:

10.9 GB

Genre:

Documentary SBS

Duration:

1h 31 min

IMDB:

6.8

Producer:

John Bruno, Ray Quint, Andrew Wight
Film 3D sbs description
DEEPSEA CHALLENGE 3D follows the dramatic story of James Cameron's odyssey as he undertakes an expedition to the deepest part of the ocean. This is a journey of historic proportion and risk. The film will mesmerize viewers of all ages with the thrill of true discovery and the allure of the unknown, of new life forms, and of vistas never before captured on camera - all right here on planet Earth in the documentary Deepsea Challenge 3d sbs.
Video:
x264 2pass @ 9091kb/s
Resolution:
1920*808px @ 2.40:1
Video Framerate:
23.976 fps
Audio:
English: DTS @ 1509kb/s
Info Blu Ray full sbs 3840*1080p
Video:
x264 abr @ 15.5 Mb/s
Resolution:
3840*1080px @ 32:9
Video Framerate:
23.976 fps
Audio:
: MLP FBA 16-ch @ 5128kb/s
If you find a problem on the file, please let us know and we will fix it!
How to download 3d sbs movies?
Watch 3D sbs trailer Deepsea Challenge 3D SBS 2014
Comments (0)
Leave a comment