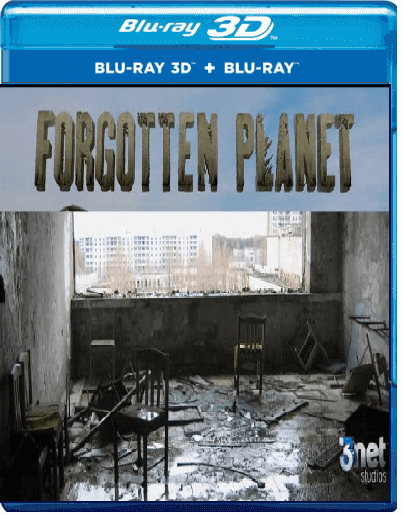 hit
upd
new
Forgotten Planet 3D SBS 2011
Year:

2011

File Size:

1.02 GB

Genre:

Documentary SBS

Duration:

IMDB:

6.9

Producer:

Jim Hens
Cast -
James Lurie, Bob Nairn, Karen Hatfield, Chad Ray Hatfield, Robert E. Hatfield
Film 3d sbs description
Journey to places forgotten by time - eerie locations that once hummed with activity and now are desolate. What happens when humans abandon a place? Across our planet, abandoned cities and apocalyptic dead zones, hide in plain sight. Boomtowns where the boom went bust. Industrial powerhouses, deserted and decaying. Once prosperous cities, now too toxic for human life. This is a glimpse of what the future might hold for the places each of us call home. These cities are chilling proof that there are no safe havens in our turbulent world. Cities created out of nothing, then abandoned or disregarded by the very industries that gave them birth. Stories of corporate profit and human loss. A startling glimpse into a possible future on our "Forgotten Planet" in the documentary Forgotten Planet 3d sbs.
Video:
x264 2pass @ 9091kb/s
Resolution:
1920*808px @ 2.40:1
Video Framerate:
23.976 fps
Audio:
English: DTS @ 1509kb/s
Info Blu Ray half sbs 1920*1080p
Video:
x264 abr @ 15.5 Mb/s
Resolution:
1920*1080px @ 16:9
Video Framerate:
23.976 fps
Audio:
: MLP FBA 16-ch @ 5128kb/s
If you find a problem on the file, please let us know and we will fix it!
How to download 3d sbs movies?
Watch 3d sbs trailer Forgotten Planet 3D SBS 2011
Comments (0)
Leave a comment