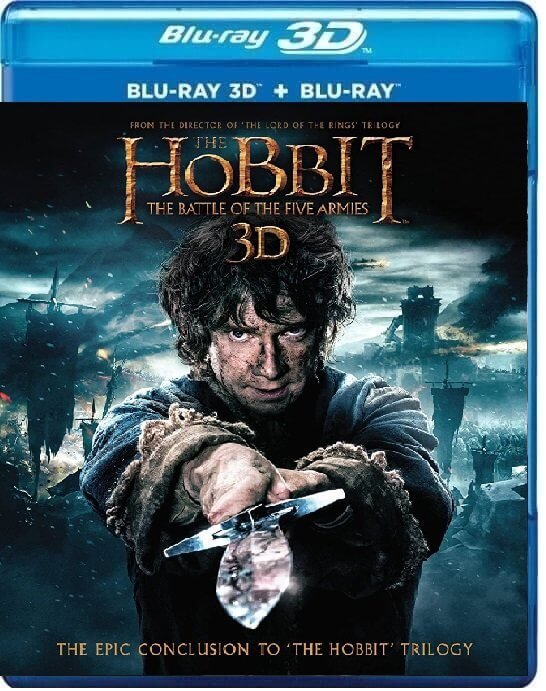 hit
upd
new
The Hobbit: The Battle of the Five Armies 3D SBS 2014
Year:

2014

File Size:

16.89 GB

Genre:

Adventure SBS

Duration:

2h 24 min

IMDB:

7.4

Producer:

Peter Jackson
Film 3D sbs description
When a band of thirteen dwarfs hired the hobbit Bilbo Baggins as a burglar and the fourteenth "fortunate" member of the campaign to the Lonely Mountain, Bilbo believed that his adventures would end when he had completed his task - to find the treasure that the leader of the dwarves Thorin so needed. Journey to Erebor the dwarven kingdom captured by the dragon Smaug turned out to be even more dangerous than the dwarves and even Gandalf, the wise wizard who extended a helping hand to Thorin and his squad, had imagined.
In pursuit of the gnomes, an army of orcs rushed, led by an ancient evil awakened in the ruins, and elves and people, with whom Bilbo and his companions had to deal during the journey, and who suffered the consequences of the dwarfs' desire to reclaim their home, laid claim to a generous reward - part of the treasures of the Lonely Mountain. Soon, five armies will meet near the Lonely Mountain, and only a bloody battle will detere the results of a bold dwarf campaign in the movie The Hobbit: The Battle of the Five Armies 3d sbs.
Video:
x264 2pass @ 9091kb/s
Resolution:
1920*808px @ 2.40:1
Video Framerate:
23.976 fps
Audio:
English: DTS @ 1509kb/s
Info Blu Ray half sbs 1920*1080p
Video:
x264 abr @ 15.5 Mb/s
Resolution:
1920*1080px @ 16:9
Video Framerate:
23.976 fps
Audio:
: MLP FBA 16-ch @ 5128kb/s
If you find a problem on the file, please let us know and we will fix it!
How to download 3d sbs movies?
Watch 3D sbs trailer The Hobbit: The Battle of the Five Armies 3D SBS 2014
Comments (0)
Leave a comment