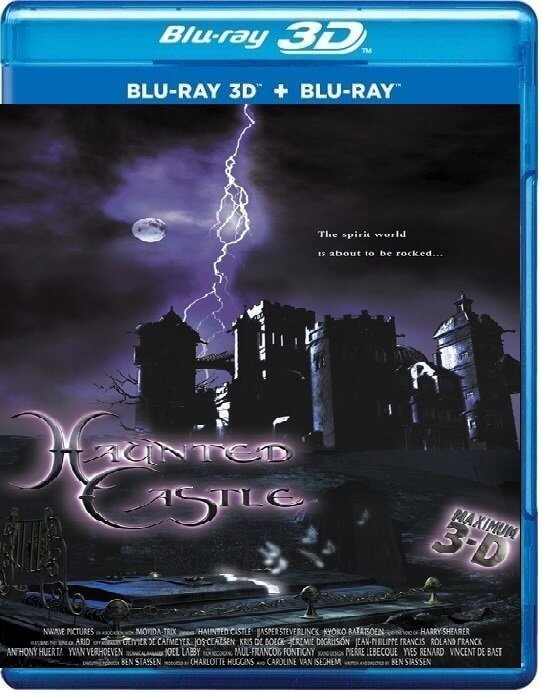 hit
upd
new
Haunted Castle 3D SBS 2001
Year:

2001

File Size:

3.2 GB

Genre:

Animation SBS

Duration:

38 min

IMDB:

5.2

Producer:

Ben Stassen
Film 3D sbs description
Johnny's mother is an aging, once very popular rock singer living out her last years in an old, covered with a secret castle. But then his mother dies, and Johnny, a young, original, promising musician, goes to his mother's castle. This was her last wish. If not to say a whim - the son has not seen his mother since the age of three.
Johnny discovers that the castle is not as silent as it seems. Gradually, the castle begins to come to life, filled with spirits. Johnny recognizes Mephisto, Mr. D's henchman, guardian of the castle's evil forces. Mephisto reports to Johnny: Mr. D has been waiting for him for a long time to shed light on many questions. Dee makes an interesting offer to Johnny - exactly the same as more than twenty years ago, adopted by his mother. Sell your soul in exchange for d-blowing fame and fortune, Mr. D says. But Johnny is in no hurry to answer. And then Dee invites our hero to go on a tour of the castle, a tour that will solve everything in the cartoon Haunted Castle 3d sbs.
Info Blu Ray half sbs 1920*1080p
Video:
x264 abr @ 15.5 Mb/s
Resolution:
1920*1080px @ 16:9
Video Framerate:
23.976 fps
Audio:
: MLP FBA 16-ch @ 5128kb/s
If you find a problem on the file, please let us know and we will fix it!
How to download 3d sbs movies?
Watch 3D sbs trailer Haunted Castle 3D SBS 2001
Comments (0)
Leave a comment