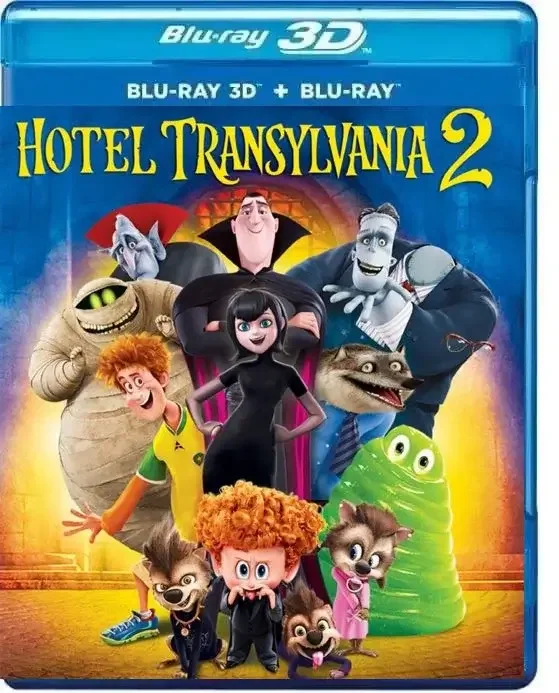 hit
upd
new
Hotel Transylvania 2 3D SBS 2015
Year:

2015

File Size:

6.7 GB

Genre:

Animation SBS

Duration:

1h 29min

IMDB:

6.6

Producer:

Genndy Tartakovsky
Cast -
Adam Sandler, Andy Samberg, Selena Gomez, Kevin James, Steve Bushemi, David Spade, Keegan-Michael Key
Film 3d sbs description
Drak and his friends are with you again! Watch the new animated adventure comedy by Sony Pictures studio "Hotel Transylvania 2" 3d sbs! Finally, Dracula's strict rules have been relaxed, according to which only monsters were allowed into the hotel, and the doors are now open for people. But in the depths of his afterlife, Drak worries about the fact that his beloved grandson, half-human, half-vampire Dennis does not show any signs of vampirism. And while Mavis is staying with Johnny at her human relatives, where she is going to experience a real culture shock, Grandpa Drak, with the help of his friends Frank, Murray, Wayne and Griffin, wants to arrange for Dennis to train a future vampire. But they do not realize that Vlad is coming to visit the family - Draco's grumpy father, a very, very old-school vampire. And when Vlad finds out that his great–grandson is not of pure blood – and people in the Transylvania Hotel are not welcome - pure madness will begin!
Info Blu Ray half sbs 1920*1080p
Video:
x264 abr @ 15.5 Mb/s
Resolution:
1920*1080px @ 16:9
Video Framerate:
23.976 fps
Audio:
English, Russian: MLP FBA 16-ch @ 5128kb/s
If you find a problem on the file, please let us know and we will fix it!
How to download 3d sbs movies?
Watch 3d sbs trailer Hotel Transylvania 2 3D SBS 2015
Comments (0)
Leave a comment