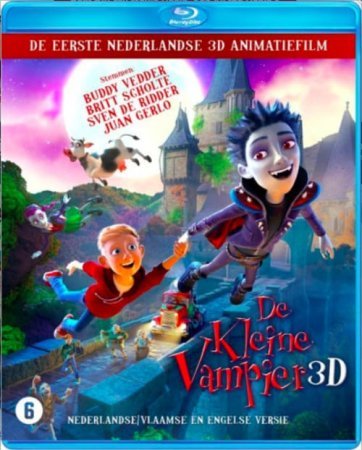 hit
upd
new
The Little Vampire 3D SBS 2017
Year:

2017

File Size:

9.22 GB

Genre:

Animation SBS

Duration:

1h 23 min

IMDB:

5.4

Producer:

Richard Klaus, Carsten Keelerich
Cast -
Rasmus Hardiker, Amy Saville, Jim Carter, Joseph Kloska, Phoebe Givron-Taylor, Tim Pigott-Smith, Alice Craige, Julia Rhodes, Kevin Otto, Diane Wilson
Film 3d sbs description
Tony is so infatuated with vampires that he asks his parents for a trip to Transylvania. They go to meet his request. The boy did not lose, and immediately fell under a hail of impressions. At the hotel, Tony received further proof of the existence of vampires. Garlic is hung everywhere, and the owners checked visitors by their reflection in the mirror — a real face control. Soon the boy meets a little vampire 3d sbs Rudolph, who is trying to save himself and his family from the vampire hunter Rookery.
Info Blu Ray half sbs 1920*1080p
Video:
x264 abr @ 15.5 Mb/s
Resolution:
1920*1080px @ 16:9
Video Framerate:
23.976 fps
Audio:
English, Russian, Ukrainian: MLP FBA 16-ch @ 5128kb/s
How to download 3d sbs movies?
Watch 3d sbs trailer The Little Vampire 3D SBS 2017
Comments (0)
Leave a comment