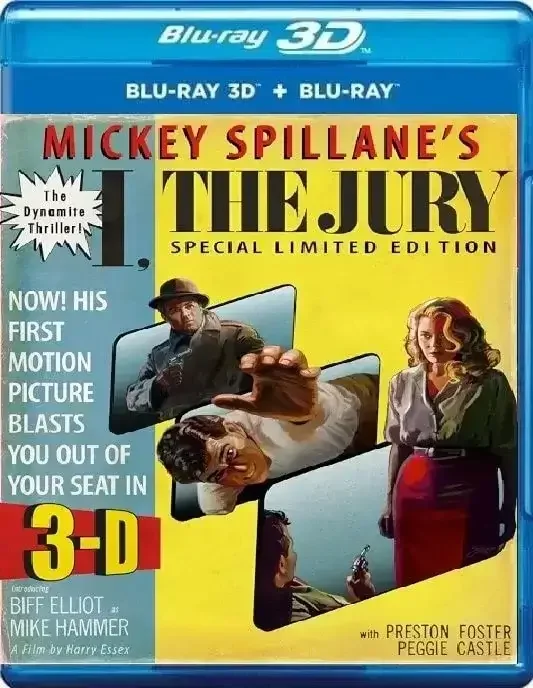 hit
upd
new
I, The Jure 3D SBS 1953
Year:

1963

File Size:

18.50 GB

Genre:

Drama SBS

Duration:

1h 27min

IMDB:

6.1

Producer:

Harry Essex
Cast -
Biff Elliot, Preston Foster, Peggie Castle, Margaret Sheridan, Alan Reed, Mary Anderson, Tom Powers, Frances Osborne, Tani Guthrie, Dran Hamilton, Joe Besser, Paul Dubov
Film 3d sbs description
This movie "I, The Jure" 3d sbs is almost Christmas, but Mike Hammer is on the path of revenge for the death of his fighting friend Jack. Fired up, Mike sets out to find the killer, working his way through a growing number of suspects and corpses.
Info Blu Ray full sbs 3840*1080p
Video:
x264 abr @ 15.5 Mb/s
Resolution:
3840*1080px @ 32:9
Video Framerate:
23.976 fps
Audio:
English: MLP FBA 16-ch @ 5128kb/s
If you find a problem on the file, please let us know and we will fix it!
How to download 3d sbs movies?
Watch 3d sbs trailer I, The Jure 3D SBS 1953
Comments (0)
Leave a comment