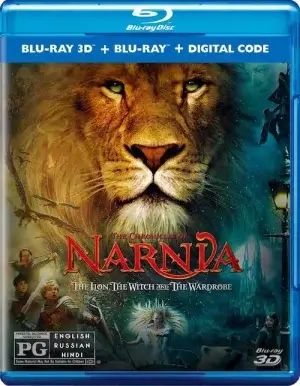 hit
upd
new
The Chronicles of Narnia: The Lion, The Witch and The Wardrobe 3D SBS 2005
Year:

2005

File Size:

16.56 GB

Genre:

Adventure SBS

Duration:

2h 23min

IMDB:

6.9

Producer:

Andrew Adamson
Cast -
Tilda Swinton, Georgie Henley, William Moseley, Skandar Keynes, Anna Popplewell, James McAvoy, Jim Broadbent
Film 3d sbs description
Four children are sent by their parents from London to the village, to an old professor - a family friend. In his house, the children discover a mysterious wardrobe, through which they get to the fairy-tale land of Narnia, where fantastic people, animals and creatures live.
It turns out that this peaceful country is under the rule of an evil Sorceress, because of which there is eternal winter. The children must help King Aslan (the Great Lion who founded Narnia many centuries ago) defeat the Witch, break the spells and free the inhabitants of Narnia…
We invite you to watch the film "The Chronicles of Narnia: The Lion, The Witch and The Wardrobe" 3d sbs.
Info Blu Ray full sbs 3840*1080p
Video:
x264 abr @ 15.5 Mb/s
Resolution:
3840*1080px @ 32:9
Video Framerate:
23.976 fps
Audio:
English, Russian, Hindi: MLP FBA 16-ch @ 5128kb/s
If you find a problem on the file, please let us know and we will fix it!
How to download 3d sbs movies?
Watch 3d sbs trailer The Chronicles of Narnia: The Lion, The Witch and The Wardrobe 3D SBS 2005
Comments (0)
Leave a comment