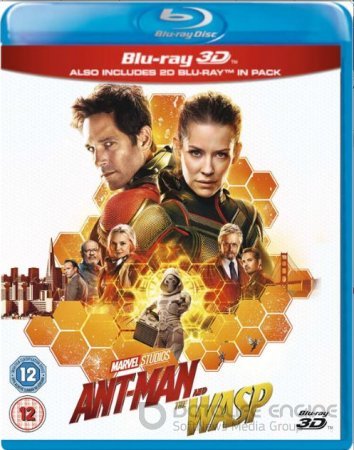 hit
upd
new
Ant-Man and the Wasp 3D SBS 2018
Year:

2018

File Size:

7.9 GB

Genre:

Adventure SBS

Duration:

1h 58 min

IMDB:

7.8

Producer:

Peyton Reed
Film 3D sbs description
The cinematic universe has once again given us an interesting and fascinating story of the adventures of Ant-Man and the Wasp 3d. In the second part of the adventures of Scott Lang Ant-Man, we will see all the best, events to reach an unrealistic scale. The plot takes the viewer back to the times before the Infinity War.
Two years have passed since the beginning of the confrontation between Tony stark and Steve Rogers. Scott Lang is still under house arrest. Despite the prohibitions, he still finds the opportunity to communicate with his daughter and the "Avengers", who support him in everything. However, when faced with an unusual villainess who can pass through walls, Lang comes out of the shadow of heroic achievements. The legendary ant - man, who can change the size of his body, will help him overcome the evil that has appeared. And, of course, his amazing partner Wasp, making dizzy somersaults and making fun of him.
Video:
x264 2pass @ 9091kb/s
Resolution:
1920*808px @ 2.40:1
Video Framerate:
23.976 fps
Audio:
English: DTS @ 1509kb/s
Info Blu Ray half sbs 1920*1080p
Video:
x264 abr @ 15.5 Mb/s
Resolution:
1920*1080px @ 16:9
Video Framerate:
23.976 fps
Audio:
English: DTS @ 1509kb/s: MLP FBA 16-ch @ 5128kb/s
If you find a problem on the file, please let us know and we will fix it!
How to download 3d sbs movies?
Watch 3D sbs trailer Ant-Man and the Wasp 3D SBS 2018
Comments (0)
Leave a comment