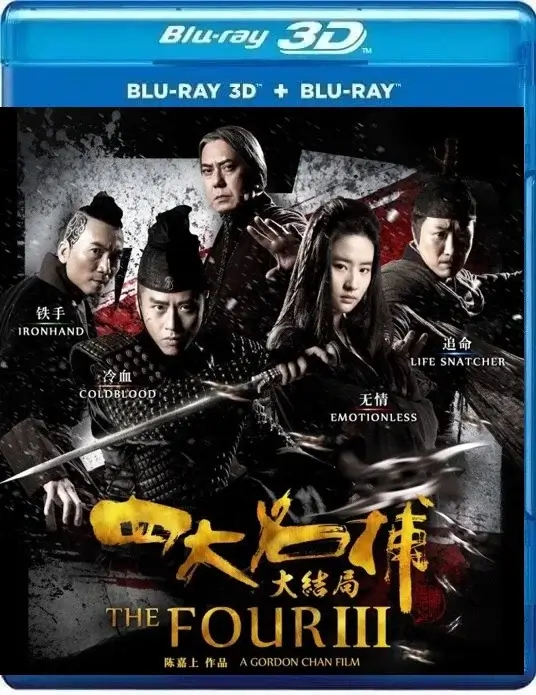 hit
upd
new
The Four 3 3D SBS 2014
Year:

2014

File Size:

12.40 GB

Genre:

Action SBS

Duration:

1h 46 min

IMDB:

5,5

Producer:

Gordon Chan
Film 3D sbs description
The Four 3 3D continues the story of the Divine Constabulary, a group of skilled detectives with extraordinary abilities. This time, they face a formidable adversary named An Shigeng, who wields a powerful and lethal weapon. As the Divine Constabulary strives to thwart An Shigeng's sinister plans and prevent the deadly weapon from falling into the wrong hands, they become entangled in a complex web of intrigue, betrayal, and shifting allegiances.
The detectives must utilize their unique skills and work as a team to navigate treacherous waters, uncovering the truth behind An Shigeng's ambitions and the mysterious origins of the weapon. The film is a fast-paced, action-packed 3D adventure that explores themes of justice, loyalty, and the enduring power of teamwork as the Divine Constabulary carries out their mission to protect the kingdom.
Info Blu Ray half sbs 1920*1080p
Video:
x264 abr @ 15.5 Mb/s
Resolution:
1920*1080px @ 16:9
Video Framerate:
23.976 fps
Audio:
Chinese, Russian: MLP FBA 16-ch @ 5128kb/s
If you find a problem on the file, please let us know and we will fix it!
How to download 3d sbs movies?
Watch 3D sbs trailer The Four 3 3D SBS 2014
Comments (0)
Leave a comment