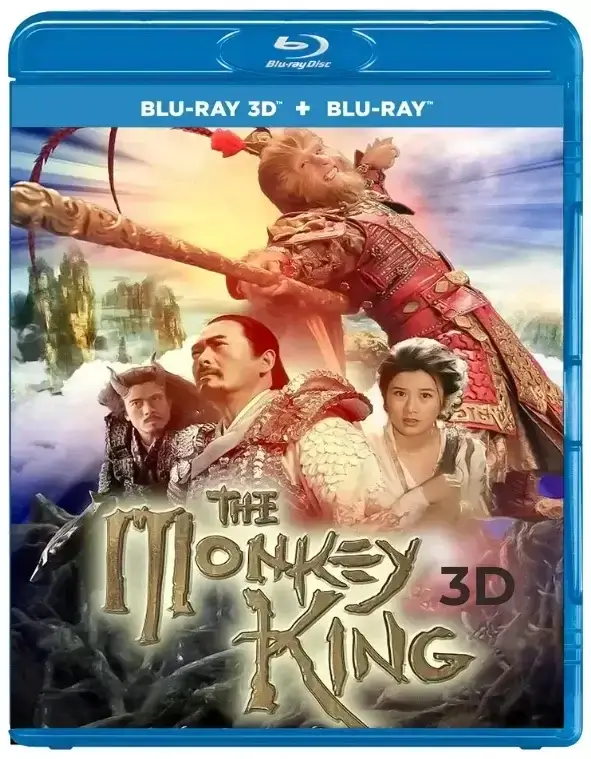 hit
upd
new
The Monkey King 3D SBS 2014
Year:

2014

File Size:

8.50 GB

Genre:

Action SBS

Duration:

1h 59 min

IMDB:

4.9

Producer:

Soi Cheang
Film 3D sbs description
Set in movie The Monkey King 3D a mythical world filled with gods, demons, and extraordinary creatures, the story follows the mischievous and powerful Monkey King, Sun Wukong, played by Donnie Yen. Born from a stone, Sun Wukong possesses incredible strength, agility, and magical abilities. However, his insatiable curiosity and rebellious nature lead him to challenge the divine order and defy the Jade Emperor, the ruler of the heavens.
As punishment for his defiance, Sun Wukong is imprisoned under a mountain for centuries. When he is finally released, he seeks redemption and embarks on a journey to become a better and nobler being. Guided by the monk Xuanzang, played by Wen Zhang, and accompanied by a motley crew of companions including Pigsy, played by Xiaoshenyang, and Sandy, played by Him Law, the group sets out on a perilous quest to retrieve sacred scriptures from the West.
The Monkey King 3d sbs movie showcases breathtaking martial arts sequences, dazzling special effects, and epic battles that demonstrate Sun Wukong's mastery over his staff and his transformation abilities.
Info Blu Ray half sbs 1920*1080p
Video:
x264 abr @ 15.5 Mb/s
Resolution:
1920*1080px @ 16:9
Video Framerate:
23.976 fps
Audio:
Chinese, English: MLP FBA 16-ch @ 5128kb/s
If you find a problem on the file, please let us know and we will fix it!
How to download 3d sbs movies?
Watch 3D sbs trailer The Monkey King 3D SBS 2014
Comments (0)
Leave a comment