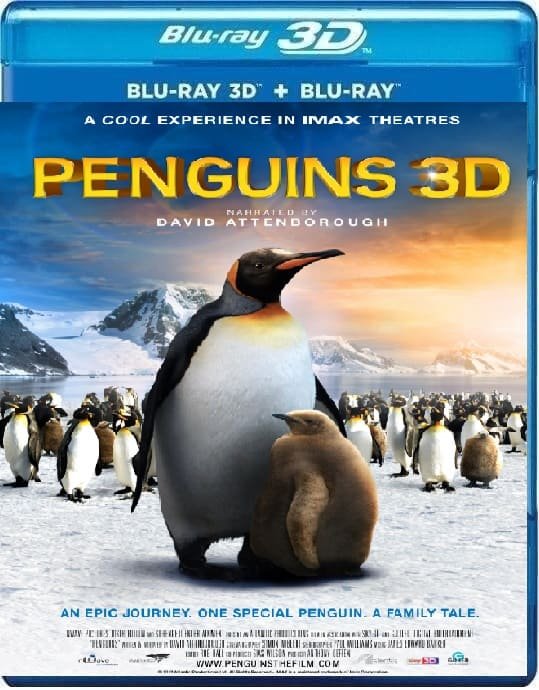 hit
upd
new
The Penguin King 3D SBS 2012
Year:

2012

File Size:

Genre:

Adventure SBS

Duration:

1h 18 min

IMDB:

6.7

Producer:

Sias Wilson
Cast -
Tim Allen, David Attenborough
Film 3d sbs description
Narrated by David Attenborough, "Penguins 3D" celebrates the destiny of a very special King Penguin, who returns to his birthplace in the sub-Antarctic. Known as Penguin City, the island is home to hundreds of albatrosses, fur seals and brawling elephant seals-as well as six million penguins! Somehow our hero must earn his place among the island inhabitants and fulfill his destiny by finding a mate and raising a family. What follows is the story of the most challenging time in a King Penguin's life, when he is driven to nurture and defend his offspring against harsh weather and fierce predators. This cosmic drama plays out in one of Earth's last great wildernesses, amid steep mountain ranges and windblown plains half buried beneath snow and ice. "Penguins 3D" is an unforgettable tale of one King Penguin's journey through his species' central rite of passage in the movies The Penguin King 3d sbs.
Info Blu Ray half sbs 1920*1080p
Video:
x264 abr @ 15.5 Mb/s
Resolution:
1920*1080px @ 16:9
Video Framerate:
23.976 fps
Audio:
: MLP FBA 16-ch @ 5128kb/s
How to download 3d sbs movies?
Watch 3d sbs trailer The Penguin King 3D SBS 2012
Comments (0)
Leave a comment