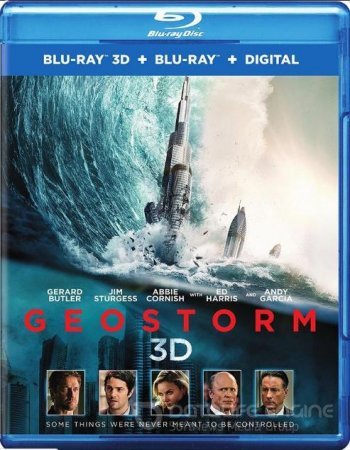 hit
upd
new
Geostorm 3D SBS 2017
Year:

2017

File Size:

8.7 GB

Genre:

Action SBS

Duration:

1h 49 min

IMDB:

5.3

Producer:

Dean Devlin
Film 3D sbs description
Geostorm 3D SBS – a new full-length fantasy disaster film from Director Dean Devlin.
All governments of the world are United in the face of a new threat catastrophic climate change. To prevent a disaster, the 'Dutch Boy' program was created, which is a worldwide network of satellites covering the entire planet, which are equipped with geoengineering technologies. After working successfully for 2 years, the system begins to fail. One of the brothers-inventors of the satellite network (Gerard Butler) is taken to solve the problem. But, as it turned out, the most difficult task for him was the need to cooperate with his brother, with whom communication was absent for many years.
At this time, there is a threat of an incredible storm in its size. And the brother gets information about the existence of a crial conspiracy, the purpose of which is the President of the United States.
Video:
x264 2pass @ 9091kb/s
Resolution:
1920*808px @ 2.40:1
Video Framerate:
23.976 fps
Audio:
English: DTS @ 1509kb/s
Info Blu Ray half sbs 1920*1080p
Video:
x264 abr @ 15.5 Mb/s
Resolution:
1920*1080px @ 16:9
Video Framerate:
23.976 fps
Audio:
English: DTS @ 1509kb/s: MLP FBA 16-ch @ 5128kb/s
If you find a problem on the file, please let us know and we will fix it!
How to download 3d sbs movies?
Watch 3D sbs trailer Geostorm 3D SBS 2017
Comments (0)
Leave a comment