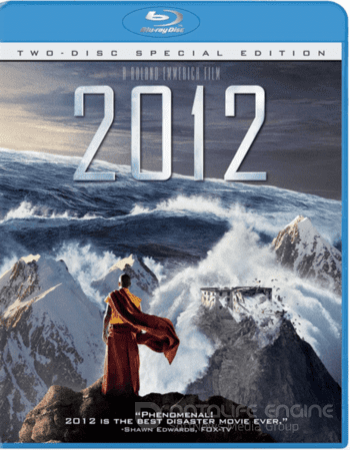 hit
upd
new
2012 3D SBS 2009
Year:

2009

File Size:

11.3 GB

Genre:

Action SBS

Duration:

2h 38min

IMDB:

5.8

Producer:

Roland Emmerich
Cast -
John Cusack, Amanda Peet, Chiwetel Ejiofor, Thandie Newton, Oliver Platt, Tom McCarthy, Woody Harrelson, Danny Glover, Liam James, Morgan Lily, Zlatko Buric, Beatrice Rosen, Alexandre Haussmann, Philippe Haussmann, Johann Urb
Film 3d sbs description
In the movie 2012 3d sbs, according to the calendar of the ancient Mayan tribe, the end of the world will come due to the fact that all the planets of the solar system will stand in one row. It is because of this location that the planet is waiting for unprecedented cataclysms — floods and fires, which few will be able to survive.

Adrian comes to visit his scientist friend in India, where he finds himself in the very mine on Earth. In the course of a detailed study, geologists record an unregistered neutrino flux. The earth begins to warm up very quickly, which in turn will soon lead to fatal consequences. The main character is forced to immediately inform the administration of the president and the head of the United States himself, while there is still time for action. Will at least a few survive, or will everyone face a predetermined end?
Video:
x264 2pass @ 9091kb/s
Resolution:
1920*808px @ 2.40:1
Video Framerate:
23.976 fps
Audio:
English: DTS @ 1509kb/s
If you find a problem on the file, please let us know and we will fix it!
How to download 3d sbs movies?
Watch 3d sbs trailer 2012 3D SBS 2009
Comments (0)
Leave a comment