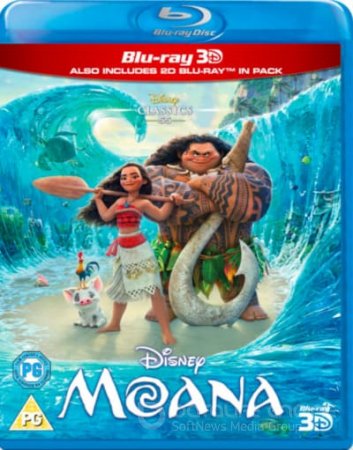 hit
upd
new
Moana 3D SBS 2016
Year:

2016

File Size:

5.5 GB

Genre:

Animation SBS

Duration:

1h 47min

IMDB:

7.6

Producer:

Ron Clements, John Musker
Cast -
Aulia Cravalho, Dwayne Johnson, Rachel House, Temuera Morrison, Jemaine Clement, Nicole Scherzinger, Alan Tudik, Oscar Keitley, Troy Polamalu, Poinani Cravalho
Film 3d sbs description
In the Moana 3D SBS cartoon, the young daughter of a small tribal leader from the Pacific Islands, Moana, has a special destiny. She fell the fate of the keeper of the peace of the seas and the destroyer of the ancient curse that the demigod Maui imposed many thousands of years ago. He stole a magic pearl from the heart of the goddess. This pearl has the ability to create new life. Maui's act provoked the emergence of a powerful force of terrible sea monsters. For a long time, the inhabitants of the Moana 3D tribe could not safely and without fear overcome the waters of the Pacific Ocean, they tried to be on land and live a quiet measured life. But for a true inhabitant of the sea, it is simply necessary to find a common language with rough water in order to survive and fish calmly. It's time to put an end to the universal fear. The 16-year-old girl is about to go on a journey to find the pearl.
Video:
x264 2pass @ 9091kb/s
Resolution:
1920*808px @ 2.40:1
Video Framerate:
23.976 fps
Audio:
English: DTS @ 1509kb/s
How to download 3d sbs movies?
Watch 3d sbs trailer Moana 3D SBS 2016
Comments (0)
Leave a comment