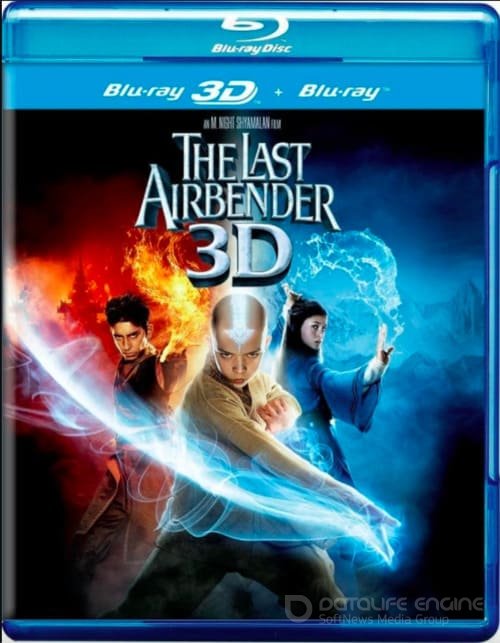 hit
upd
new
The Last Airbender 3D SBS 2010
Year:

2010

File Size:

6. GB

Genre:

Fantasy SBS

Duration:

1h 43min

IMDB:

4

Producer:

M. Night Shyamalan
Cast -
Noah Ringer, Dev Patel, Nicola Peltz, Jackson Rathbone, Sean Tobe, Aasif Mandvi, Cliff Curtis, Seychelles Gabriel, Catherine Houghton, Francis Guinan
Film 3d sbs description
The Last Airbender 3D SBS is set in a magical world reminiscent of Ancient China. Then all the people of the planet belonged to one of the groups: the peoples of Fire, Air, Earth and Water. They were able to conquer only their own elements. The connection between them was strong, and they lived in peace and harmony until the Fiery Nation decided to seize the land and started a war. The bloodshed lasted a hundred years, and no one hoped for change. The People of Fire almost won, because an Avatar is needed for salvation - a person who owns all four elements, and he disappeared more than a century ago.

Water Tribe Katara and Sokko find Aang in a block of ice. Very young, he sees that the peoples are worn out by the war. But suddenly he realizes that the Avatar, who has the power of the four elements, is himself. Then, together with new friends, he sets off on a dangerous journey that must reconcile the peoples.
Video:
x264 2pass @ 9091kb/s
Resolution:
1920*808px @ 2.40:1
Video Framerate:
23.976 fps
Audio:
English: DTS @ 1509kb/s
If you find a problem on the file, please let us know and we will fix it!
How to download 3d sbs movies?
Watch 3d sbs trailer The Last Airbender 3D SBS 2010
Comments (0)
Leave a comment