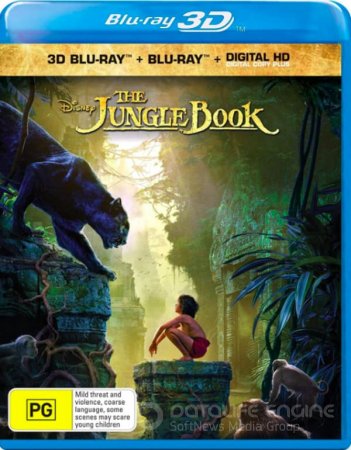 hit
upd
new
The Jungle Book 3D SBS 2016
Year:

2016

File Size:

7. 9 GB GB

Genre:

Fantasy SBS

Duration:

1h 45min min

IMDB:

7.4

Producer:

John Favreau
Film 3D sbs description
The Jungle Book 3D SBS will show us the amazing world of wildlife and its inhabitants.
 The insidious Sher Khan has his own scores with people. In a fight with a tiger, the father of the boy Mowgli tragically died, and the villain-predator himself learned about what the notorious red flower looks like. Fierce hatred of people also applies to the rescued cub, which was found and taken to a pack of wolves by the faithful friend of the panther tribe Bagheera. The baby was fed by a she-wolf, and he grew up with other wolf cubs.
However, the vindictive Sher Khan did not leave the human cub alone and each time reminded the wolf pack of him, blackmailed and forced to expel the person. And then one day the intrigues of the tiger were crowned with success, Bagheera took him to the people, realizing that only there Mowgli would be saved from Sher Khan and would be safe. True, the boy never got to his tribe, he remained in the jungle, where he met new friends and mentors.
Video:
x264 2pass @ 9091kb/s
Resolution:
1920*808px @ 2.40:1
Video Framerate:
23.976 fps
Audio:
English: DTS @ 1509kb/s
Info Blu Ray half sbs 1920*1080p
Video:
x264 abr @ 15.5 Mb/s
Resolution:
1920*1080px @ 16:9
Video Framerate:
23.976 fps
Audio:
: MLP FBA 16-ch @ 5128kb/s
If you find a problem on the file, please let us know and we will fix it!
How to download 3d sbs movies?
Watch 3D sbs trailer The Jungle Book 3D SBS 2016
Comments (0)
Leave a comment