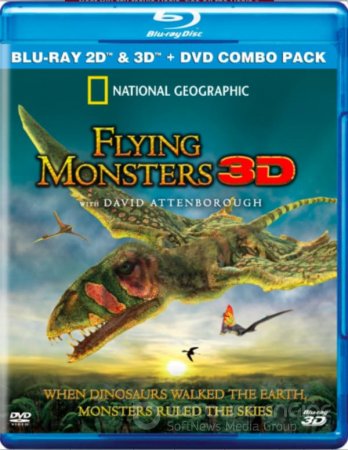 hit
upd
new
Flying Monsters 3D SBS 2011
Year:

2011

File Size:

5.7 GB

Genre:

Documentary SBS

Duration:

1h 11min

IMDB:

7.5

Producer:

Matthew Diaz
Cast -
David Attenborough, Douglas A. Lawson
Film 3d sbs description
3D SBS and CGI technology on the huge Imax screen takes us back to the days when winged vertebrates ruled the prehistoric sky.
Those who find themselves less keen on Terra Nova dinosaurs may want to check out their local Imax cinema when Flying Monsters 3D SBS appears on the six-story screen. Aside from the sensational, eye-catching name, this exploration of the evolution of winged vertebrates called pterosaurs deftly combines fact and fantasy to thrilling effect, and its spectacular combination of 3D and CGI technologies turns out to be far more immersive than a musty museum night.
Video:
x264 2pass @ 9091kb/s
Resolution:
1920*808px @ 2.40:1
Video Framerate:
23.976 fps
Audio:
English: DTS @ 1509kb/s
If you find a problem on the file, please let us know and we will fix it!
How to download 3d sbs movies?
Watch 3d sbs trailer Flying Monsters 3D SBS 2011
Comments (0)
Leave a comment