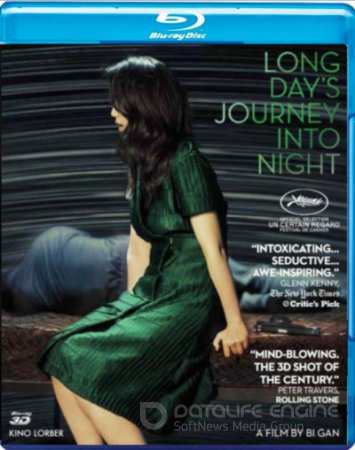 hit
upd
new
The long day turns to night 3D SBS 2018
Year:

2018

File Size:

9. 8 GB

Genre:

Drama SBS

Duration:

2h 18min

IMDB:

7.2

Producer:

Bi Gan
Cast -
Tang Wei, Huang Jue, Sylvia Chan, Li Hongzhi, Chen Yun, Zhong Liu, Feiyang Zeng, Meihuizi The Tuan Of Chunga Xie, Lingyun Qi Xi
Film 3d sbs description
In The long day turns to night 3D SBS movie, Lavoie returns to his hometown for his father's funeral. 12 years ago, he had an affair here with a friend's girlfriend, and since then she has settled in his memories, desires and even nightmares. Now, for Yiwu, in search of that woman, the past is mixed with the present, and reality with fiction.
Video:
x264 2pass @ 9091kb/s
Resolution:
1920*808px @ 2.40:1
Video Framerate:
23.976 fps
Audio:
English: DTS @ 1509kb/s
How to download 3d sbs movies?
Watch 3d sbs trailer The long day turns to night 3D SBS 2018
Comments (0)
Leave a comment