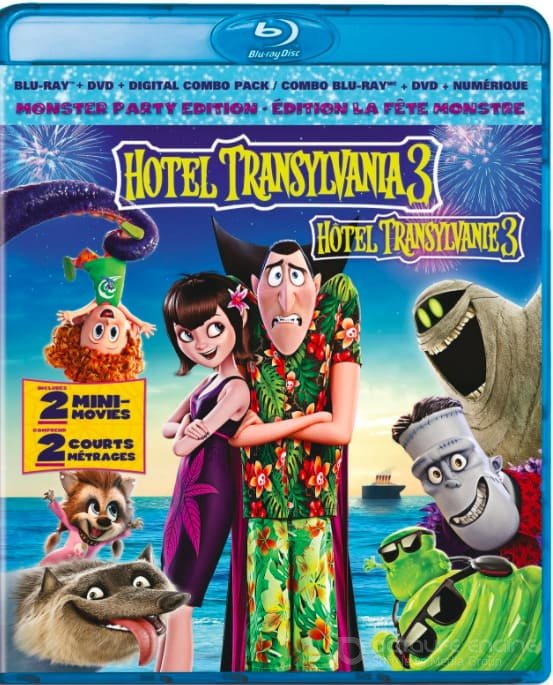 hit
upd
new
Hotel Transylvania 3: Summer Vacation 3D SBS 2018
Year:

2018

File Size:

15.1 GB

Genre:

Animation SBS

Duration:

1h 37min

IMDB:

6.3

Producer:

Gennady Tartakovsky
Cast -
Adam Sandler, Andy Samberg, Selena Gomez, Kevin James, Frank Dresher, Steve Bushemi, Molly Shannon, David Spade, Keegan-Michael Key, Jim Gaffigan
Film 3d sbs description
Hotel Transylvania 3: Summer Vacation 3D SBS is an American family adventure animation film, a sequel to Monsters on Vacation and Monsters on Vacation 2. The director was again the creator of the animated series "Samurai Jack" Genndy Tartakovsky.
Count Dracula (Adam Sandler) had a happy event: his grandson Dennis finally became a real vampire. Now he will live permanently at his Hotel Transylvania with his mother Mavis (Selena Gomez) and her husband Johnny (Andy Samberg). But upon arriving at the hotel, Dracula learns that a billionaire plans to demolish his creation in order to build his own recreation center on this place. Enlisting the support of family members and other monsters, Dracula decides to protect his home at all costs. But for now, the vampire goes on a sea cruise with friends. Traveling on a luxury liner, he falls in love with the captain of the ship, the mysterious Erica. Mavis - Dracula's daughter - does not like her father's new passion. She decides to embroil the lovers. But the worst thing is that Erica is a descendant of Van Helsing - the sworn enemy of all vampires and Dracula in particular.
Info Blu Ray half sbs 1920*1080p
Video:
x264 abr @ 15.5 Mb/s
Resolution:
1920*1080px @ 16:9
Video Framerate:
23.976 fps
Audio:
English: MLP FBA 16-ch @ 5128kb/s
If you find a problem on the file, please let us know and we will fix it!
How to download 3d sbs movies?
Watch 3d sbs trailer Hotel Transylvania 3: Summer Vacation 3D SBS 2018
Comments (0)
Leave a comment