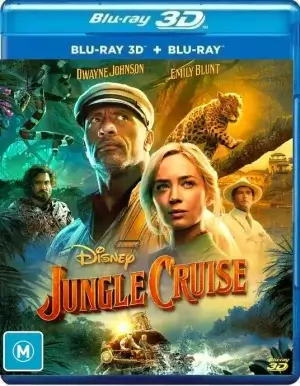 hit
upd
new
Jungle Cruise 3D SBS 2021
Year:

2021

File Size:

12.37 GB

Genre:

Action SBS

Duration:

2h 7min

IMDB:

6.6

Producer:

Jaume Collet-Serra
Cast -
Dwayne Johnson, Emily Blunt, Edgar Ramírez, Jack Whitehall, Jesse Plemons, Paul Giamatti, Veronica Falcón
Film 3d sbs description
Brave wildlife researcher Lily Houghton intends to go to the upper Amazon to find the legendary tree, which — according to the legends of South American Indian tribes — has magical healing properties. Lily will be accompanied by her sophisticated brother McGregor and the reckless captain of the cruise ship Frank. In the wilds of the jungle, travelers will be ambushed not only by deadly representatives of the Amazonian flora and fauna, but also by traps set up by participants of a competing expedition, and even encounters with the supernatural. Disney invites you to join an exciting journey into the mysterious and colorful Amazon! Download and watch "Jungle Cruise" 3d sbs. 
Info Blu Ray full sbs 3840*1080p
Video:
x264 abr @ 15.5 Mb/s
Resolution:
3840*1080px @ 32:9
Video Framerate:
23.976 fps
Audio:
English, Spanish, French, Italian, German, Hindi: MLP FBA 16-ch @ 5128kb/s
If you find a problem on the file, please let us know and we will fix it!
How to download 3d sbs movies?
Watch 3d sbs trailer Jungle Cruise 3D SBS 2021
Comments (0)
Leave a comment