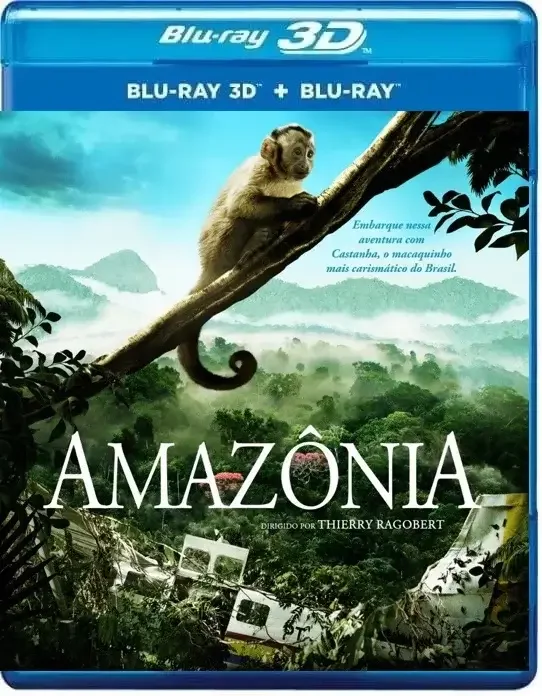 hit
upd
new
Amazonia 3D SBS 2013
Year:

2013

File Size:

13.83 GB

Genre:

Adventure SBS

Duration:

1h 23min

IMDB:

6.4

Producer:

Thierry Ragobert
Cast -
Martin Sheen, Isabelle Drummond, Lúcio Mauro Filho, Gavin Rudy, Juliano Ferdinand
Film 3d sbs description
An exciting feeling of traveling through the primeval jungle and wild animals at arm's length in a real 3D SBS format! Amazonia 3d sbs!
After a plane crash that occurred in a tropical forest, a small circus monkey gets freedom and finds himself in his natural habitat - a wild jungle, whose inhabitants are not always friendly. 
Giant crocodiles, graceful cheetahs, kaleidoscope-bright parrots, curious fellow monkeys. All this surrounds a small, helpless traveler. 
The nature of the jungle is magnificent, but fraught with many dangers, how to survive in the wild environment, how to find friends, how not to die of hunger?
The brave monkey will overcome all obstacles, guide the audience through the most secret corners of the jungle, introduce the beautiful world of wildlife.
Info Blu Ray half sbs 1920*1080p
Video:
x264 abr @ 15.5 Mb/s
Resolution:
1920*1080px @ 16:9
Video Framerate:
23.976 fps
Audio:
English: MLP FBA 16-ch @ 5128kb/s
If you find a problem on the file, please let us know and we will fix it!
How to download 3d sbs movies?
Watch 3d sbs trailer Amazonia 3D SBS 2013
Comments (0)
Leave a comment