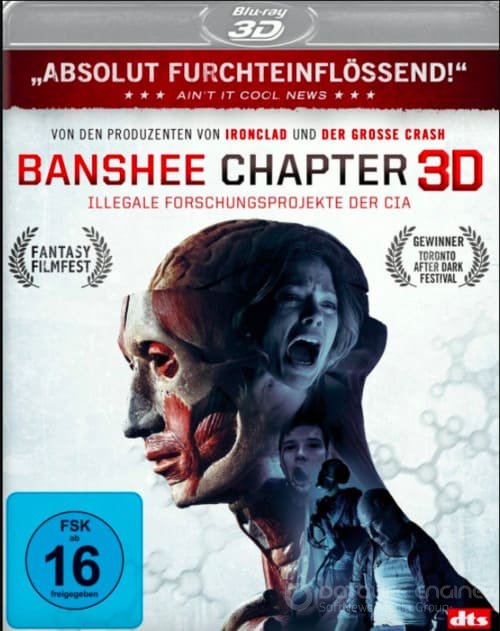 hit
upd
new
The Banshee Chapter 3D SBS 2012
Year:

2012

File Size:

4.6 GB

Genre:

Horror SBS

Duration:

1h 27min

IMDB:

5.5

Producer:

Blair Erickson
Cast -
Katya Winter, Michael McMillian, Ted Levine, Corey Moosa, Monique Candelaria, Jenny Gabrielle, Vivian Nesbitt, Chad Brammett, William Sturchy, Alex Gianopoulos
Film 3d sbs description
The Banshee Chapter 3D SBS is inspired by H.F. Lovecraft's From the Depths of the Universe, as well as his 1986 film adaptation of the same name. It is curious that one of the heroes of the film, Thomas Blackburn, at about the 50th minute of the film, mentions the plot of this work by Lacraft. While many details can be found in the film that refer to the book, the original concept for the film came from Blair Erickson when he read an article about government experiments using hallucinogenic drugs.
Video:
x264 2pass @ 9091kb/s
Resolution:
1920*808px @ 2.40:1
Video Framerate:
23.976 fps
Audio:
English: DTS @ 1509kb/s
How to download 3d sbs movies?
Watch 3d sbs trailer The Banshee Chapter 3D SBS 2012
Comments (0)
Leave a comment