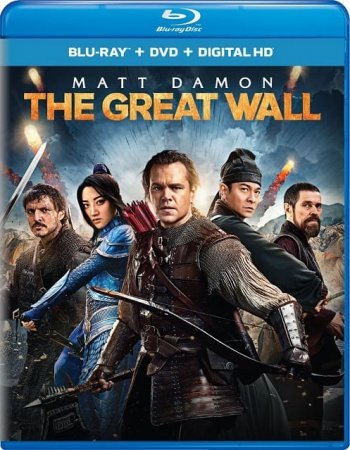 hit
upd
new
The Great Wall 3D SBS 2016
Year:

2016

File Size:

18.80 GB

Genre:

Fantasy SBS

Duration:

1h 43 min

IMDB:

5.9

Producer:

Yimou Zhang
Cast -
Matt Damon, Tian Jing, Willem Dafoe, Andy Lau, Pedro Pascal, Hanyu Zhang, Han Lu, Kenny Lin, Eddie Peng, Xuan Huang, Ryan Zheng, Karry Wang, Cheney Chen, Pilou Asbk, Numan Acar.
Film 3d sbs description
A group of adventurers from America goes on a dangerous mission to China to steal the ancient secret of making black powder. During the journey, they were often attacked by nomads and bandits, but at night an unknown creature breaks into the camp. Almost the entire squad dies, leaving only two mercenaries. Near the Great Wall of China, they are captured by the soldiers of the local garrison. In captivity, they learn that the The Great Wall 3d sbs, will be stormed by strange creatures. The fate of all mankind depends on the defenders.

While in captivity, the mercenaries meet another European, just as greedy and greedy for money, who was also sent to steal the secrets of black powder. He tells the heroes that every half-century the wall is attacked by hordes of terrible monsters from the underworld itself, which they call the Eaters. This has been going on for 20 centuries in a row. And if they want to survive, they must help the Chinese army.
Info Blu Ray half sbs 1920*1080p
Video:
x264 abr @ 15.5 Mb/s
Resolution:
1920*1080px @ 16:9
Video Framerate:
23.976 fps
Audio:
English, Spanish, Portuguese, Russian, Czech, Hungarian, Polish, Thai, Turkish: MLP FBA 16-ch @ 5128kb/s
How to download 3d sbs movies?
Watch 3d sbs trailer The Great Wall 3D SBS 2016
Comments (0)
Leave a comment