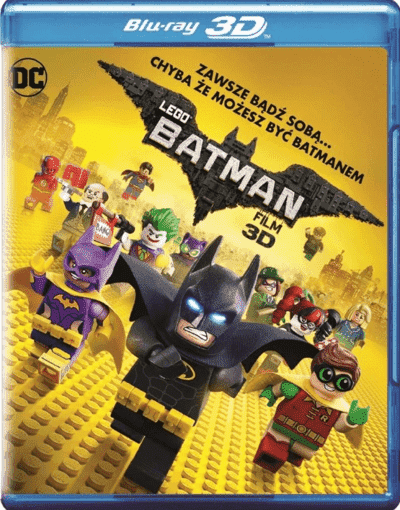 hit
upd
new
The LEGO Batman Movie 3D SBS 2017
Year:

2017

File Size:

17.97 GB

Genre:

Animation SBS

Duration:

1h 44 min

IMDB:

7.3

Producer:

Chris McKay
Cast -
Will Arnett, Michael Cera, Rosario Dawson, Ralph Fiennes, Susan Bennett, Zach Galifianakis, Jenny Slate, Jason Mantzoukas, Conan O'Brien, Doug Benson, Billy Dee Williams, Zo Kravitz, Kate Micucci, Riki Lindhome, Eddie Izzard
Film 3d sbs description
In The LEGO Batman Movie 3d sbs, for the umpteenth time, Gotham is in danger. Save the city and all its inhabitants can only one hero-Batman, behind the mask of which hides the millionaire Bruce Wayne. This time, Batman will have to fight not with one villain, but with several. The Joker, Harley Quinn and other crazy people want to destroy Batman and the whole of Gotham at the same time.
Info Blu Ray half sbs 1920*1080p
Video:
x264 abr @ 15.5 Mb/s
Resolution:
1920*1080px @ 16:9
Video Framerate:
23.976 fps
Audio:
English, French, Italian, Spanish, Portuguese, Catalan, Czech, Basque: MLP FBA 16-ch @ 5128kb/s
How to download 3d sbs movies?
Watch 3d sbs trailer The LEGO Batman Movie 3D SBS 2017
Comments (0)
Leave a comment