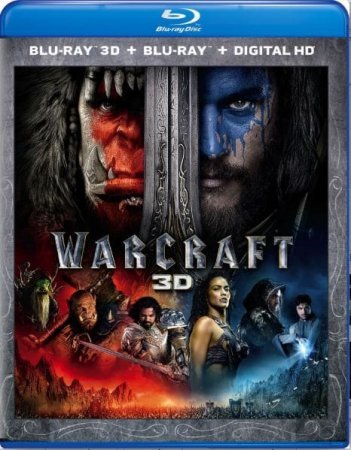 hit
upd
new
Warcraft 3D SBS 2016
Year:

2016

File Size:

21.14 GB

Genre:

Adventure SBS

Duration:

2h 3 min

IMDB:

7.0

Producer:

Duncan Jones
Cast -
Travis Fimmel, Paula Patton, Ben Foster, Dominic Cooper, Toby Kebbell, Ben Schnetzer, Robert Kazinsky, Clancy Brown, Daniel Wu, Ruth Negga, Anna Galvin, Callum Keith Rennie, Burkely Duffield, Ryan Robbins, Dean Redman
Film 3d sbs description
In the Warcraft 3d sbs universe, under the influence of dark Fel magic, the Orcs ' homeworld, Draenor, is destroyed. The only correct way to save the race is to conquer new territories and settle there. With the help of the warlock Gul'dan, they decide to open a portal and attack Azeroth, where people live. Residents of the nearest city of Stormwind are calm and do not expect trouble. After all, they were protected by the magic of Light for thousands of years, and they defeated the ancient evil a long time ago.
Involved in the war, the human race understands that they will have to take up arms and defend their kind. Such a clash leads to the beginning of the First War. It fundamentally changes the lives of two peoples and the whole world. But the military leaders of both sides were able to see that the races could coexist peacefully. To be heard, you need to go through a difficult path, which does not guarantee a positive result.
Info Blu Ray half sbs 1920*1080p
Video:
x264 abr @ 15.5 Mb/s
Resolution:
1920*1080px @ 16:9
Video Framerate:
23.976 fps
Audio:
English, French, German, Italian, Spanish, Hindi: MLP FBA 16-ch @ 5128kb/s
How to download 3d sbs movies?
Watch 3d sbs trailer Warcraft 3D SBS 2016
Comments (0)
Leave a comment